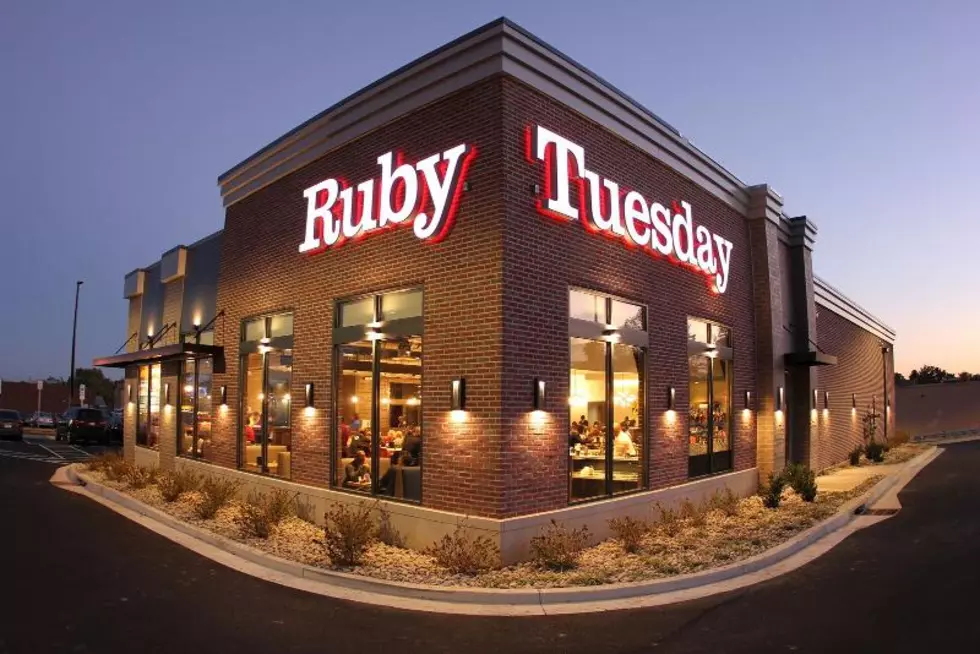 If You Miss Ruby Tuesday Restaurant in Owensboro, You're in Luck – There Are Still Two Locations Open in Kentucky
Ruby Tuesday
Ruby Tuesday was my Friday night ritual with my friends in high school. If you lived in or near Owensboro, Kentucky, you will likely recall exactly where it was. It was located inside the main entrance of Towne Square Mall on the south end of Frederica Street, which, back then, was THE area of Owensboro.
My friends and I were there almost every single week. We'd go eat at Ruby Tuesday and then head across Frederica Street to the Malco to see a movie.
Here's a fun fact.  The original Ruby Tuesday opened way back in 1972 in Knoxville near the campus of the University of Tennessee. By the mid 80s, the chain was a staple at and near shopping malls around the country. That was certainly the case here in Owensboro, where Ruby Tuesday took over the space previously occupied by Morrison's.
With its ridiculously good salad bar (which was as popular as the bar inside Owensboro's independently owned Briarpatch Restaurant) and pumpernickel bread, Ruby Tuesday was a local favorite. There's no arguing it was a weekend go-to for families, friends and high school kids like me!
But, like some of my favorite restaurants of that era, Ruby Tuesday eventually packed up shop and left town. I don't remember the official notice (or exactly when it happened for that matter), but I am sure it looked something like this.
That "closing" trend has continued since. At the end of 2020, as a COVID-19 pandemic response, the chain filed for bankruptcy.
But, despite the chain's turbulent history, some locations remain.
A few years back, I decided I wanted to reminisce a bit, so we ate at the Ruby Tuesday location by the airport in Nashville. Kevin and I (and our friend Leisa) were in town to fly out for a December cruise and hit up the Ruby Tuesday on Murfreesboro Pike.  It definitely brought back memories.
But most Ruby Tuesday locations are just that. Memories. There are only two locations left here in Kentucky.  If you're a fan, there's some good news. The company emerged from bankruptcy in early '21 and focused on its roughly 200 remaining locations.  One of those locations is just an hour south of Owensboro and an hour north of Nashville. It's in Bowling Green on Scottsville Road.
There's also a location in Elizabethtown.
So, if you're like me and love you some Ruby Tuesday, you now know where to find one. I am ready for some pumpernickel with some honey butter, a trip to the salad bar and big old steak.  Ah . . . memories!
Owensboro Restaurants We Miss the Most
These restaurants are no longer in Owensboro and we them BACK!