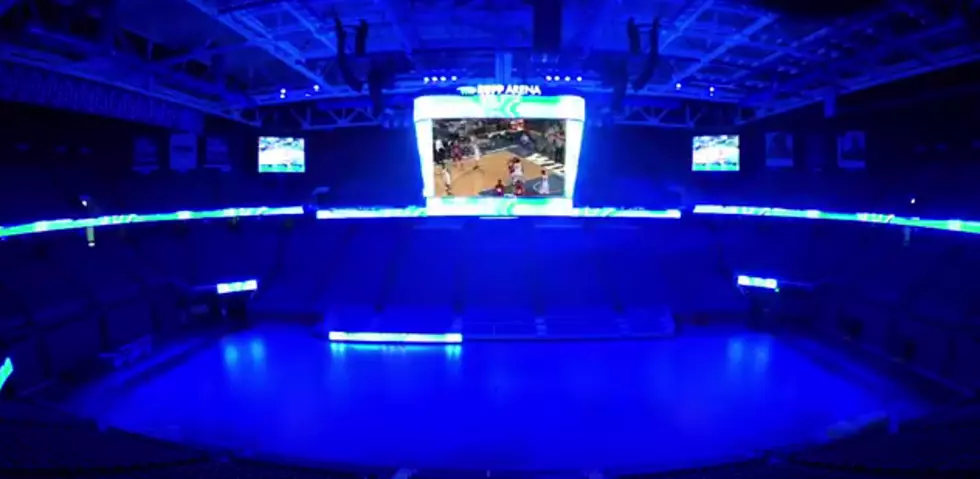 Rupp Arena Wants You To Name Their New Scoreboard [VIDEO]
Rupp Arena via YouTube
UK fans know Big Blue Madness is this Friday, but what they may not know is that the new huge, video scoreboard in Rupp Arena needs a name. Huh? The Lexington Center is holding a public contest to name the new scoreboard. Yes, this is happening. Here it is so you can start brainstorming! 
The state-of-the-art Daktronics scoreboard will make its debut at Big Blue Madness this Friday night. The contest will run this Friday, October 14th through Friday, November 14th and the winner will be announced on December 3rd at the UK/UCLA game.
So what's the prize? Well, even for a non-UK fan, I'm impressed. The winner will get two tickets to every publicly ticketed event (yes, concerts included!) at Rupp for the 2017 season, including lower level tickets to the 2016-17 UK Men's Basketball season, a private tour for 10 of the UK locker room (the election will be over by then), and a custom 40th anniversary Rupp Arena jacket.
You can enter two ways: submit your online entry, get the contest rules HERE, but remember, the contest doesn't officially get underway until Friday or you can mail your entry to
Lexington Center, 430 W. Vine St., Lexington KY 40507 ATTN: Nameit Contest.
Submissions should include your proposed name plus the significance of the name in 100 words or less. Also, submissions will be dated and timed in the event of duplicate entries, the earliest entry will be accepted.