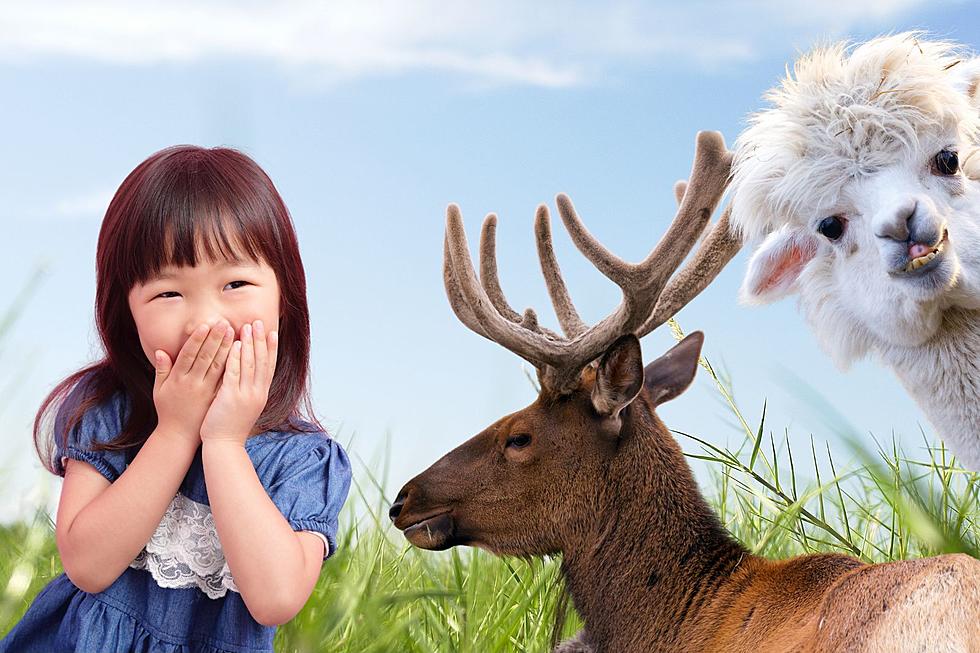 See Live Reindeer & Pet Alpacas at This Fun Bowling Green, Kentucky Event
CANVA
Spring Fling guests will meet fluffy alpacas, enjoy unlimited train rides, pet a variety of live animals, including mini cows and mini horses, and play with nine live reindeer at The Reindeer Farm in Bowling Green. Get out of the house and swing into the spring season down on the farm. There is sure to be something for the entire family to enjoy.
Are you ready for this beautiful spring weather? Me too! There's no better place to enjoy that than on a serene farm. They're gorgeous places and offer so much beautiful scenery to enjoy. There's nothing better than a stroll around the estate to soak it all in and meet farm yard friends. The historic Reindeer Farm in Bowling Green will bring joy to children and adults of all ages. Who's ready for a short road trip? Let's go!
THE REINDEER FARM SPRING FLING
The Reindeer Farm hosts events all year long, but the Spring Fling is a popular favorite for children. They'll love the petting zoo with Kunekunes, Pet Bunnies, Pet Mini Cows, Alpacas, Mini Donkeys and Ponies, Chickens, Ducks, and nine Live Reindeer. Let's face it there's no therapy better than snuggling an animal.
Bring on the fresh flowers and sunshine while enjoying Hog Wild BBQ. You can visit The Carriage while your kids play in the Bounce House. They'll be all smiles enjoying the Unlimited Train Rides, Indoor Playground, Field Games, FREE Face Painting, and a Kona Ice on a warm spring day. There will be photo opportunities galore with the gorgeous family farm as a backdrop.
The Spring Fling will be held over two weekends in May. Come out to enjoy the festivities from 9 AM until 2 PM on Saturday, May 13th, or Saturday, May 20th, 2023.
THE REINDEER FARM LOCATION
2541 Old Union Church Rd. Bowling Green, KY 42104
Who's ready for a road trip? There's no better place to find wholesome family fun!
OH NO WE DIDN'T: 12 Photos That Prove That Alpacas Are Cuter Than Llamas