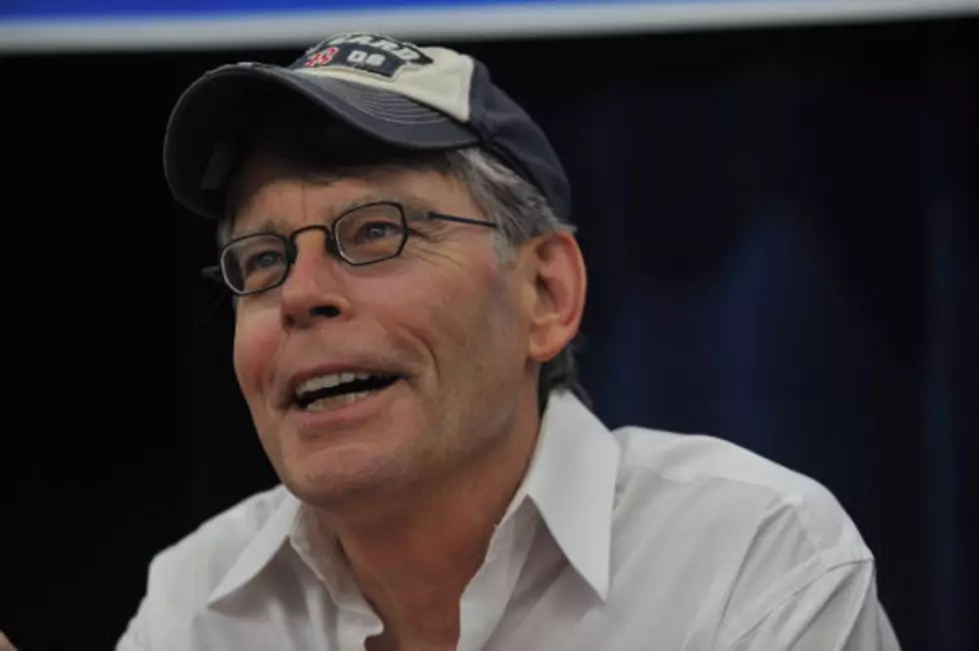 Did You Know Stephen King Wrote a Creepy Kindle Story Set in Kentucky?
Larry French/Getty Images
Okay, so I was nearly 51-years-old and thirteen years late to the party when I found out at that Stephen King wrote a Kindle story that's based right here in Kentucky. Honestly, I still wouldn't know about it if my friend Wesley Johnson, a Library Associate at the Daviess County Public Library, hadn't stumbled across it recently and read it.
Here's the novella!
The story is called UR and here's Amazon.com's description of the story line:
Following a nasty break-up, lovelorn college English instructor Wesley Smith can't seem to get his ex-girlfriend's parting shot out of his head: "Why can't you just read off the computer like the rest of us?" Egged on by her question and piqued by a student's suggestion, Wesley places an order for Amazon.com's Kindle eReader. The [pink?] device that arrives in a box stamped with the smile logo -via one-day delivery that he hadn't requested - unlocks a literary world that even the most avid of book lovers could never imagine. But once the door is open, there are those things that one hopes we'll never read or live through.
Now, here's what the book description doesn't say that my friend Wesley discovered. First of all, the story's set in Lexington, Kentucky and the lead character, Wesley Smith, is frequently referred to as "Wesley from Kentucky."
In addition to being set in Lexington, Stephen King also shout outs some cities right here in western Kentucky. He makes reference to Bowling Green and Central City.
Wesley admits, "This sounded pretty dumb, but I ended up liking it a lot."  And he adds, "The fact it's about a scary Kindle and the fact that I read it on the Kindle app definitely enhanced the terror."
UR was first published for the Kindle back in 2009 and remains available for purchase for just $3.99 on Amazon. Of course, if you're particularly cheap, you can check out the Audiobook for free (with a Audible trial).
25 Scaredy Cat-Approved Halloween Movies