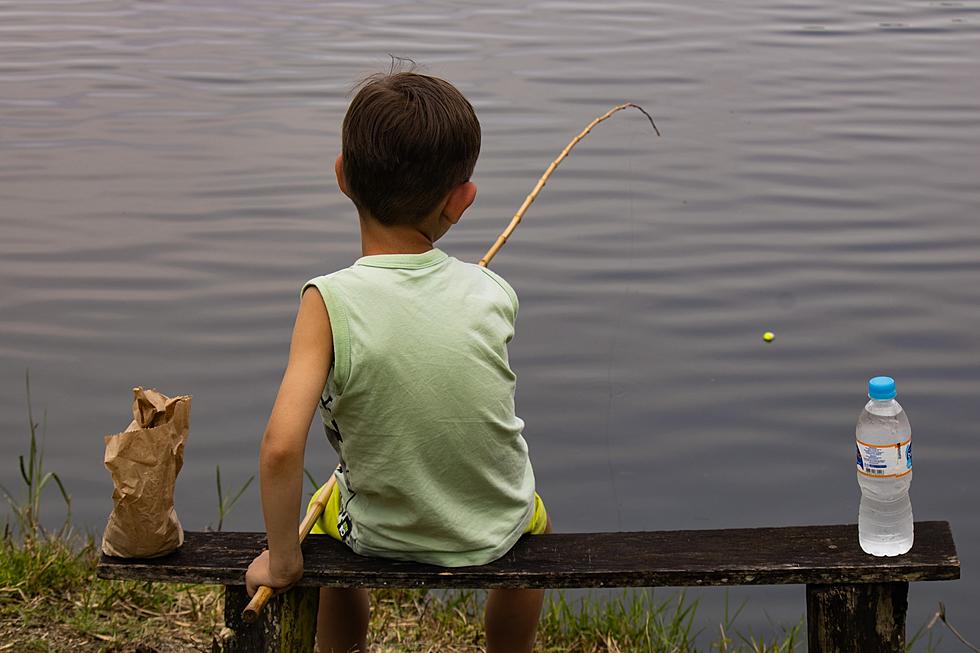 Fun Plans Announced for the 8th Annual Take a Kid Fishing Day in Daviess County, KY
Paulo Pescada/Unsplash
The Daviess County Conservation District is teaming up with Kids Outdoor Adventures for its 8th Annual Take a Kid Fishing Day.
I grew up fishing. My grandfather was a tournament bass fisherman. When he was competing, he fished for bass and won a lot of trophies in the process. When he wasn't competing, he was fishing for catfish- primarily at Kentucky Lake or in his fully stocked lake out on Hwy 142 in Philpot.
I spent a lot of my childhood sitting around that lake fishing. My entire family did. I also used to cheat a little, because I had about the same attention span as a child that I do as an adult. I liked to fish, but I got bored quickly- especially if the fish weren't biting. So, a lot of times, I would throw out my lines, then head up to my grandparents' living room and watch TV and keep an eye on my bobbers from the glass sliding door. Yeah, that was me.  LOL!
But I am also the kid that snagged a trophy at Diamond Lake back in the day because I fished out a pretty impressive fish there.
There's no doubt about it. Fishing was a huge part of my childhood. I was surrounded by people who loved to do it and they shared their appreciation for and knowledge about fishing with me.
That's why this event is so popular. It's literally called Take a Kid Fishing Day! Here's the scoop about this year's event.
So, there you have it!  Save the date and make your plans to go. Saturday, June 3rd- the 8th Annual Take a Kid Fishing Day at Panther Creek Park.
States with the most registered hunters
Stacker
analyzed data from the U.S. Fish and Wildlife Service to determine which states have the most registered hunters. Read on to see how your state ranks on Stacker's list.