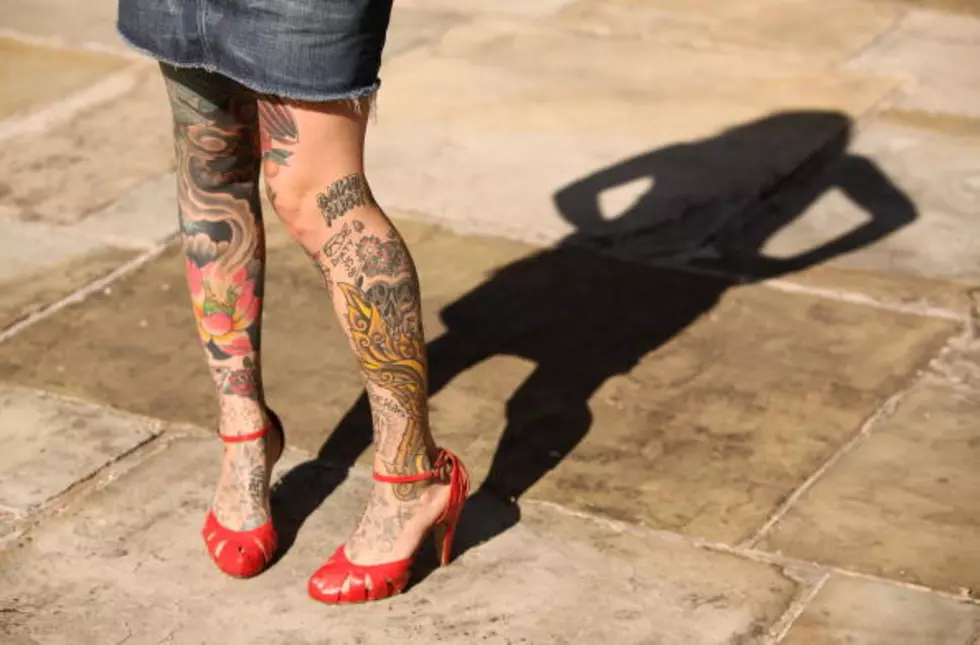 The Bluegrass Tattoo Convention Coming to Owensboro
Oli Scarff/Getty Images
For the first time in the city's history, Owensboro will play host to a tattoo convention.  Lady Luck Tattoo and Body Piercing is spearheading The Bluegrass Tattoo Convention, which will debut in November at the Owensboro Convention Center downtown. 
The Bluegrass Tattoo Convention will take place from 10am to 9pm on Saturday, November 4th.  There will be dozens and dozens of vendor booths featuring tattoo artists and their work.  In addition to live tattoo demonstrations, there will be performances by Musick Studios, local musicians and more.  And, naturally, there will be a tattoo contest with awards given to the best artists and best works of tattoo art!
Lady Luck Tattoo and Body Piercing is celebrating its 10th year of business here in Owensboro.  And, Musick Studios is doing the same.  They are joining forces for this first-time ever event to celebrate their anniversaries and bring visual and performance art together under one roof for a brand new event in town.
More details about The Bluegrass Tattoo Convention will be released soon.  Stay tuned to WBKR and WBKR.com and we'll continue to keep you posted about this exciting new event.