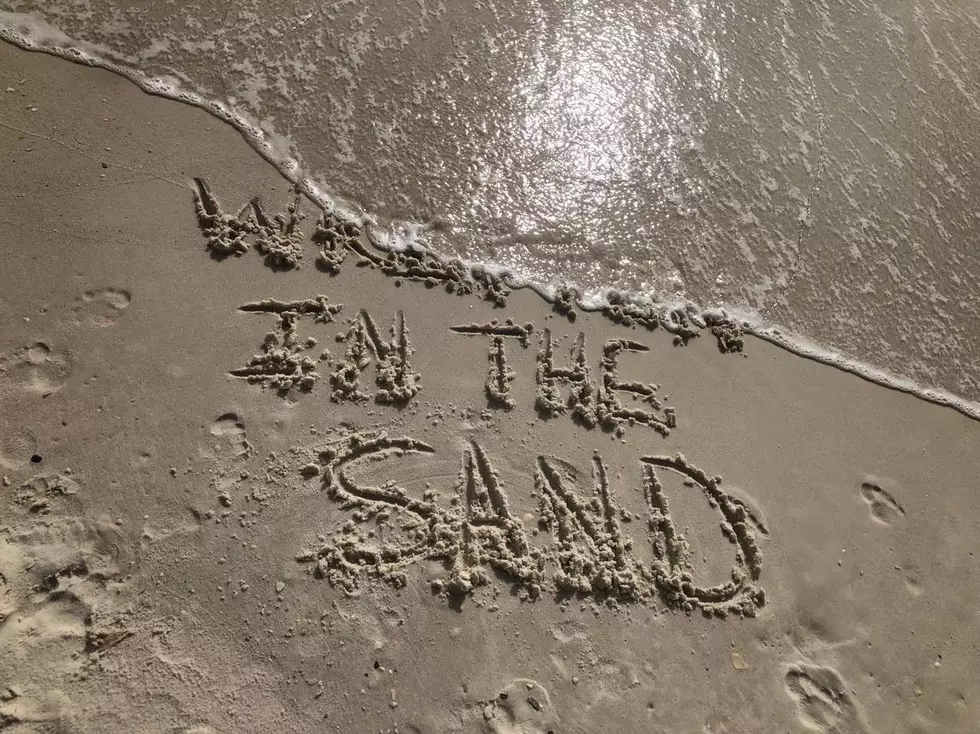 These Six "Written in the Sand" Messages Can Win You a Trip to Florida
Chad Benefield
Here at WBKR, we have spent the last couple of days giving you the chance to win some tickets to see Old Dominion in concert at the Ford Center in Evansville.  To give those away, we have been encouraging you to look for messages that have been "Written in the Sand" in Panama City Beach, Florida, where Angel and I have been broadcasting live.
Old Dominion is bringing their 2023 No Bad Vibes Tour to the Ford Center in Evansville and we've been celebrating with some ticket giveaways!  A big congratulations out to Kaye Johnson, Aaron Givens, Steve Johnson, Mike Cohen, Richard Cassidy and Kayla Nall. They're going to the big show on January 19th!
Now, we are about to have even more fun to wrap up this contest! The six messages that we have shared over the last two days are clues to an iconic Panama City Beach, Florida destination and attraction.  If you can figure out what we've been describing, you can win a trip here!
We're giving YOU the chance to win a 3-day, 2-night mini-vacation at the Holiday Inn Resort PCB. Fun fact, every single room at the resort is OCEAN VIEW and those views of the Gulf of Mexico are incredible.
We took this pic last night.  And, no! That's not a filter. That's exactly what the view looked like as the sun was getting ready to set. It was BEAUTIFUL!
If you'd like the chance to win our trip, study these "Written in the Sand" messages!
MESSAGE #1
MESSAGE #2
MESSAGE #3
MESSAGE #4
MESSAGE #5
MESSAGE #6
Now that you've seen all six messages, try to figure out which local destination they are clues to. Then, later this morning (approximately 9:15am, Wednesday, November 2nd), be standing by. We'll ask for Caller #92.  If you're that caller and give us the correct answer, YOU are going to win a fun trip to Panama City Beach.
To learn more about the Holiday Inn Resort PCB, CLICK HERE!
PCB Resort Provides Gorgeous Lazy River With Breathtaking Views of the Gulf
This Panama City Beach Resort provides a gorgeous beachfront view of the gulf while you laze around and relax in the sun.
Family Fun Things to Do at the Holiday Inn Resort PCB
Here at WBKR, we have a really fun partnership with the Holiday Inn Resort in Panama City Beach, Florida. Throughout the year, we have several opportunities for you to win trips to PCB and enjoy the resort. Here are some of the highlights of this "cruise ship on land"!