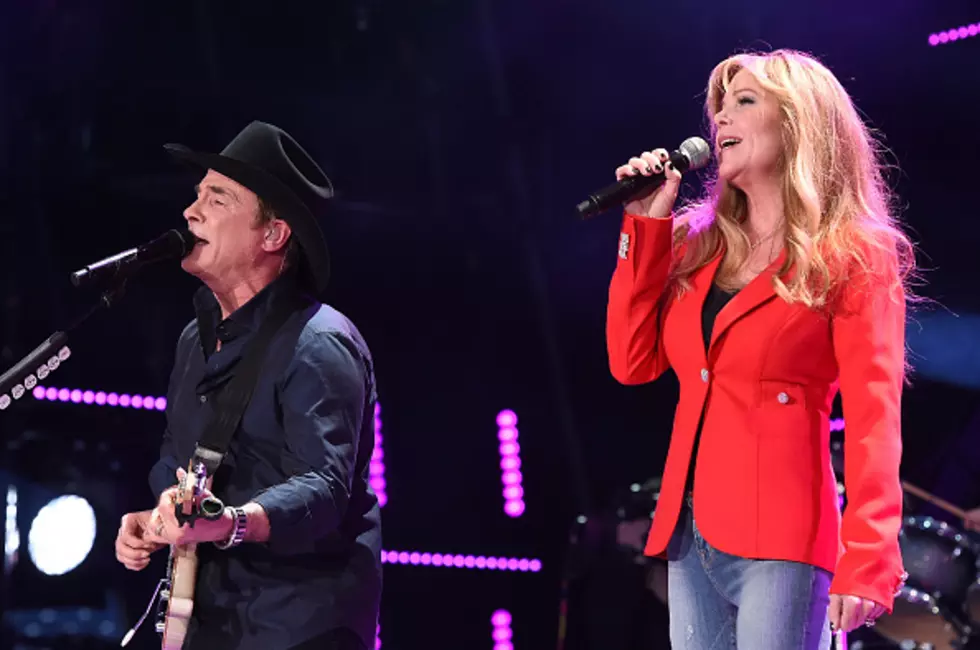 We Have Tickets! Clint Black and Lisa Hartman Black are Coming to Evansville, Indiana
Photo by Rick Diamond/Getty Images
Clint Black, Lisa Hartman Black, and daughter Lily Pearl Black will kick off their "Mostly Hits & The Mrs." tour in the fall. The country music power family will make a stop at the Victory Theatre in Evansville. Here's how you can snag tickets BYCBT.
I've seen Grammy Award-winning artist Clint Black in concert several times, and he's a powerhouse. Add in his wife and daughter, and it's a dream team! Out on tour, he plays many songs from his debut album Killin' Time which produced four number-one singles in the early 90s'. He will also play songs from his latest album, Out of Sane, which was released in late 2020. Black's library of award-winning songs will all be played when he takes the stage in Evansville. We can't wait!
Clint and Lisa played a show earlier in the year, and this was the setlist according to setlist.com. If this indeed is the song list, it's going to be one heck of a good show. His shows usually last 2 to 3 hours, so this could be accurate!
POSSIBLE TOUR SETLIST:
The Shoes You're Wearing
Summer's Comin'
A Better Man
When My Ship Comes In
Untanglin' My Mind
Mama Tried
We Belong
Till the End of Time
State of Mind
No Time to Kill
Every Time it Rains
Like the Rain
A Good Run of Bad Luck
When I Said I Do
Killin' Time
One More Payment
A Change in the Air
America (Still in Love With You)
Been There
Cry Pretty
We Tell Ourselves
Tuckered Out
Are You Sure Waylon Done It This Way
Nothin' but the Taillights
Encore:
Desperado
Remember when Extreme Makeover Home Edition came to Daviess County back in 2009? I was there to meet the cast of the hit show, and Clint Black too! I got to hang out on his bus to grab an interview. He's such a nice guy. He was on hand to help with the build, and to help "Move That Bus". Remember this iconic moment?
What's your favorite Clint Black song? Mine is one of his longest-lasting number one songs, "Like the Rain". It's so good.
"Mostly Hits & The Mrs." Tour at Victory Theatre
Are you ready for a great concert? It's all about to go down when Clint Black, Lisa Hartman Black, and daughter Lily Pearl Black take the stage on Saturday, December 17th, 2022. Tickets go on sale on Friday, July 29th at 10 AM sharp.
PRE-SALE INFORMATION
Pre-Sale: Thursday, July 28th from 10 AM to 10 PM
PASSWORD: HITS
WIN TICKETS BEFORE YOU CAN BUY THEM ON WBKR
Starting on Monday, July 25th, 2022, we'll have tickets to the concert up for grabs! Listen during the Lunchtime Request Show for a song by Clint Black. Be caller #92 when you hear it played on WBKR to snag a pair of tickets to the show.
Celebs Share Their Personal Paranormal Stories