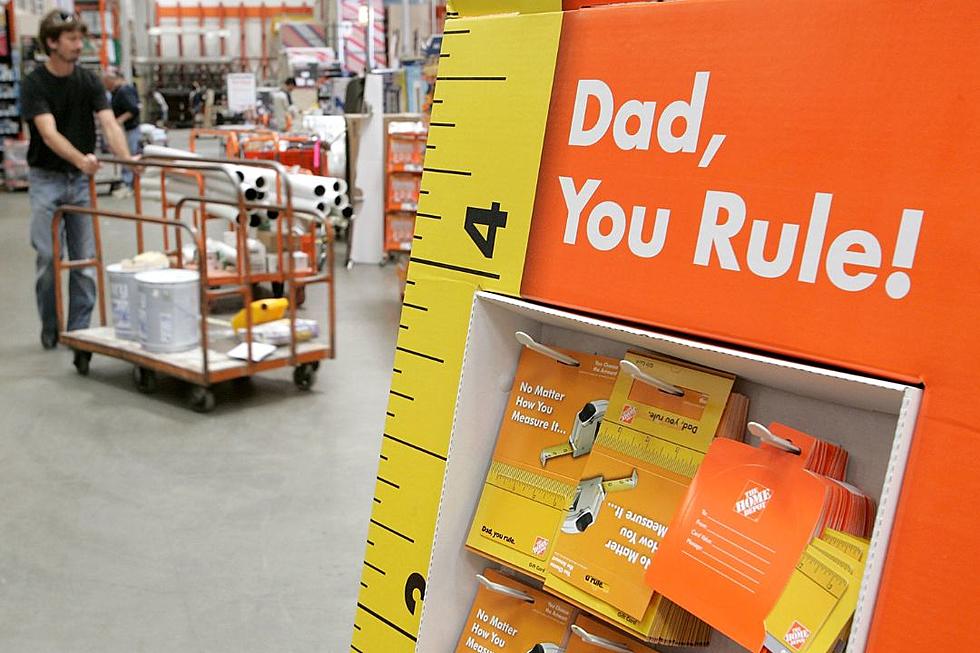 What the Dad in Your Life Really Wants for Father's Day
Justin Sullivan, Getty Images
Since the beginning of time, fathers have been really hard to shop for. What do you get the everyday, average dad for Father's Day?
One in 3 people admit that their dad is the hardest person to shop for. Traditionally, you could just get your dad a tie and call it a day. But times have changed.
According to a recent survey via Fox Business, these are the most-desired Father's Day gifts that the dad in your life might actually want. It's not super enlightening, but at the end of the day, it's better than asking and hearing, "I don't need anything."
A meal out. This is a classic and you can pick his favorite spot.
Wine!
A well-thought day out
Books
Craft beer. Obviously, not all dads are going to be into beer, wine and books.
Tickets to a game
Aftershave
Tech — Some dads are really into tech, but for most of them, buying tech probably means you're also volunteering to teach them how to use it, and to be their point person for all questions and troubleshooting.
An all-inclusive vacation. Duh, right?
Swag from their favorite sports team
Father's Day has been a holiday since 1910. Since then, the money spent has for sure increased, not just because of inflation alone. A glance at the numbers shows that Father's Day has increased in popularity since its inception, and in 2023, the average amount spent on a dad for Father's Day is $196.23.
There are about 72 million dads in America, so if you do the math, we'll spend about 23 billion dollars on Father's Day this year.
Whether you plan on spending more or less than the average amount for a Father's Day gift, one thing is for sure: If you put some good thought behind it, and deliver it with a hug, the dad in your life is for sure to love and appreciate it.
Evan Paul is the host of Taste of Country Nights, a syndicated radio show heard on more than 120 country radio stations nationwide, every night from 7PM to midnight. He plays the best new country music and interviews today's top stars, like Luke Combs, Miranda Lambert, Dan + Shay, Keith Urban, Carrie Underwood, Luke Bryan, Chris Stapleton, Lady A, Morgan Wallen, + more! 
40 Father-Daughter Dance Songs Country Fans Will Love
The greatest
father-daughter dance song
in country music history isn't all that old. A legend sings a ballad he wrote for the occasion — that's what separates good from great on our list of daddy wedding tributes.
Of course, every bride's relationship with her father is unique, so we've worked hard to find a variety of stories. Stepfathers get some love, and there's more than one lyric that's less goodbye and more good advice. Click on a couple links you've never tried before, then choose your favorite father-daughter dance song in country music.
Crazy Country Facts From the Year You Were Born
Stacker
compiled a list of noteworthy milestones from each year of country music history, using a variety of news articles, historical resources, and more.
PICTURES: See Inside NASCAR Champ Kyle Bush's Astonishing $13 Million Waterfront Estate
NASCAR champion Kyle Bush is selling his $13 million waterfront estate in North Carolina, and pictures show a lavish property with top-of-the-line amenities across the board.