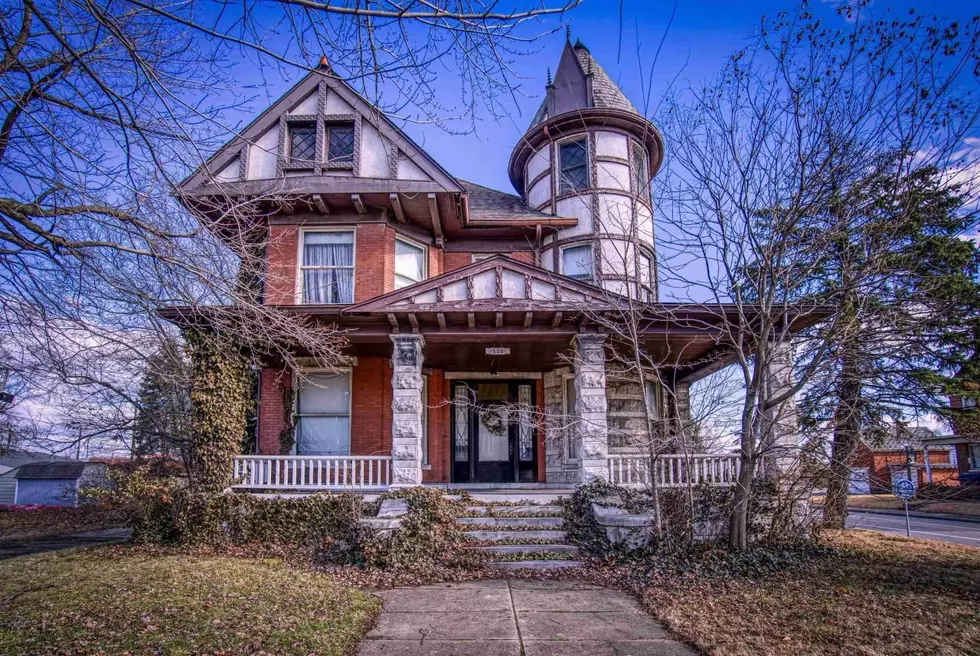 You Can Own a Piece of Evansville History- 100 Year Old Queen Anne House Goes Up for Auction
Janice Miller/ERA First Advantage Real Estate
Evansville is home to some seriously gorgeous homes, and this one needs a little TLC, but would be perfect for the right person.
The Internet Loves Old Houses
A gorgeous Queen Anne-style house hit the market in Evansville, and it ended up garnering attention from the popular website, OldHousesUnder50K.com which features really cool old houses from across the country. I follow many accounts that feature old homes from across the U.S. so it was really cool to see Evansville featured on one!
What is a Queen Anne Style House?
So what is it about this house that makes it a "Queen Anne?" I was curious about this, so I did a little research.  According to the Indiana Department of Natural Resources Historic Preservation the Queen Anne style was used in the Victorian period and was a really popular style that people used for their homes.
The Queen Anne style was most often used in Indiana from 1880 to 1910.
If one feature is characteristic of the Queen Anne style, it is variety. Queen Anne homes feature an irregular silhouette with front facing gables, and large open porches. Roofs are steeply pitched hip types with irregularly placed gables. Surface texture was important to this style. It was not uncommon for an architect to combine patterned wood shingles, clapboards, half-timbering, and stucco on one building. Often, masonry and wood siding were combined on the same structure. Circular towers or semi-circular bays were common on larger houses. Porches supported by lathe-turned posts were typical and often wrapped around to one side.
If you want to learn more about the Queen Anne style and characteristics, you can read more about it from IN.Gov, here.
Can you just imagine having coffee on this porch??  #LetMeDream
Queen Anne House in Evansville is up for Auction
According to the listing on this house through ERAFirst.com, this house was built in 1889 and has 5 bedrooms and 1 and a half baths.
Here is what the listing for this gorgeous old home says:
***Live Public Auction*** Do not miss this opportunity to own a Historic Victorian Queen Anne-Style home located in Evansville. **This property is a supervised estate and is sold contingent upon price approval by the supervisor/executor*** Property is being sold as-is. Live auction scheduled Feb 13, 2023 6pm Central time Property can sell prior to auction date if an acceptable offer is approved.
According to the article posted by OldHousesUnder50K.com, this home was built for Dr. Paul Charles Rietz who married his wife in 1901 and they raised their 2 children in this house before Dr. Rietz untimely passing at 47 years old in 1923.
This house is located at 501 N. First Avenue, and while needing some TLC, it is absolutely a beautiful piece of Evansville's history.   Check out the listing and information on the house here.
See more photos of this stunning home, below!
See Photos of 100 Year Old Queen Anne House in Evansville
This gorgeous Queen Anne-style home is up for auction in Evansville, and it is absolutely stunning! You can see the listing at
ERAFirst.com