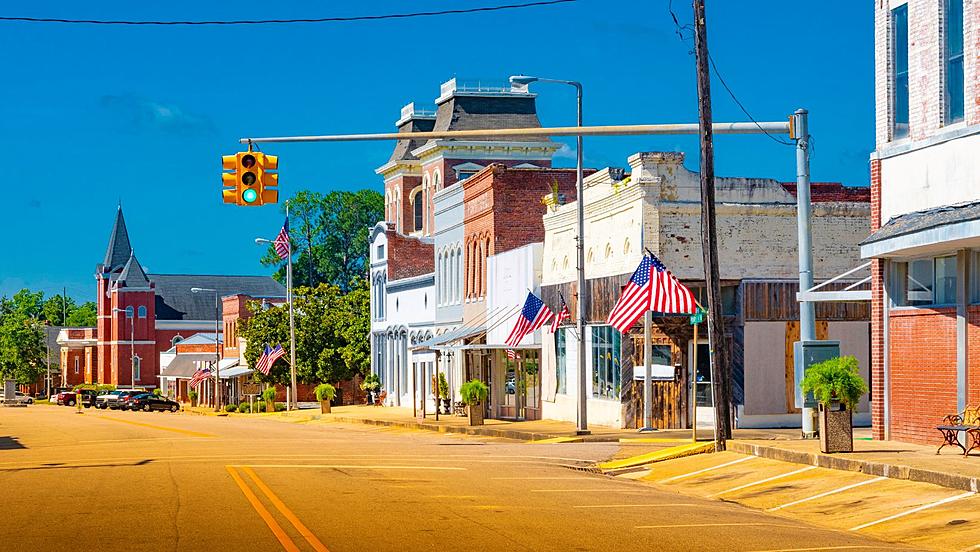 20 Painfully Accurate Ways You Know You're From a Small Town
CANVA
By numerical definition, a small town is a community with less than 50,000 people. However, there are other characteristics that come to my mind when I picture one. Closeness to natural/rural areas, generations of families living near each other, a slow-paced vibe, and hard-working people.  Small towns have actually seen a boost in populations post-pandemic, as folks in cities can work virtually anywhere, so they choose these appealing aforementioned qualities for their homes.
They will never understand what it was like to have grown up there though. Being born and raised in a small town is a right of passage only some are lucky enough to experience. If you were, you may relate to this list so much it hurts.
1. You know it's called "running errands" because you run into everyone you know! Or someone who knows your parents.
2.  You tell people from other places where you are from in relation to another larger city close by. "Oh, I live about two hours from Louisville."
3. You bought groceries at the same place you rented videos, had your photos developed, cashed checks, and maybe even visited the tanning bed.
4. You refer to "the" stoplight because, yes, there was only one. And the only traffic jam was when the Christmas parade happened. Actually, you refer to everything with "the" in front like the Wal-Mart, the Kroger, the Piggly Wiggly, etc.
5. Football season is SERIOUS business. The team dressed up at school on game day, the whole town shut down to attend playoff games, and friendships with people on the opposing side were re-evaluated (JK...kinda.)
6. When you go back home to visit, everyone asks you the same questions over and over like they didn't already know the answers from talking to your mom.
7. You remember being woken up by the sounds of a passing train and then lulled back to sleep by crickets and frogs "singing" outside your window.
8. If you didn't grow your own food or hunt for it, you had a favorite farm stand or meat shop to purchase it from.
9. You are LOYAL to your hair stylist or barber. It's like Steel Magnolias come to life when visiting the salon for all of the juicy town gossip.
10. Your Saturday nights were spent either standing in a field around a bonfire or in a parking lot surrounded by souped-up cars or lifted trucks.
11. If you acted up in public without your parents, they knew about it by the time you got home.
12. At least one ghost story or urban legend originated "just right up the road" from where you lived.
13. You know all of the words to Reba's Fancy or Brooks & Dunn Neon Moon.
14. You still know people you went to Kindergarten with and are probably even still friends.
15. Your whole community rallied around someone having a hard time to help them. It may have even been you.
16. You are forever associated with your siblings and the crazy stuff they did.
17. Your town has some kind of annual festival dedicated to a particular kind of produce or food. There were carnival rides, cake walks, tractor pulls, and maybe even a beauty pageant.
18. You've sat in the back of a pick-up truck to watch a movie at the Drive-In. Bonus points if you also had a quilt to sit on or citronella candle
19. You spent most of your childhood outside. Your parents may not have even known where you were, but you knew exactly when to book it home.  Either the streetlights turning on or the sound of your mama hollering your name.
20. You are an expert Snipe hunter *wink wink*
You may have also dreamed of "getting out" of your small town, and maybe you did, but I would bet money, you look back with fond memories. If anything, it made you who you are today and taught you valuable life lessons! What are some other ways you know you're from a small town?