Lady Antebellum Sing Baby It's Cold Outside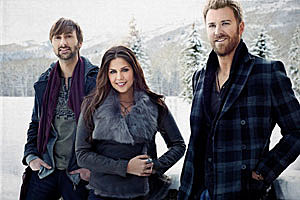 One of my favorite Christmas songs has got to be "Baby It's Cold Outside". Through the years I have enjoyed the classic Dean Martin version. However, this year when the version was released featuring Dean Martin and Martina McBride, I decided to look for other versions of the song.
I took to the web and found a slew of different versions. Most of them I had never heard, including one by Lady Antebellum. I like Lady A to begin with and this song really did it for me. The song was live on the Today Show from December 2008. I can't believe that in I had never heard it! I have tried and tried to find a copy of this on CD, however I have not had any luck (from what I can tell it has yet to be released). I even thought they would release it on their new Christmas album, but no such luck.
So I thought I would let you take a listen. Here is a video of Lady A singing "Baby, It's Cold Outside" live on the Today Show December 2008:
Subscribe to WBKR-FM on