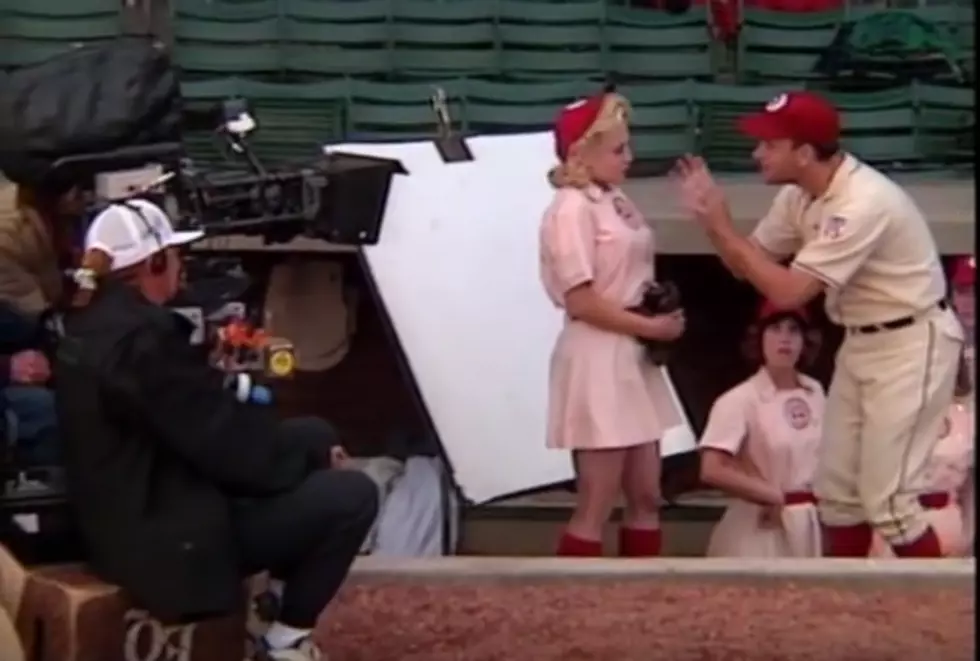 'A League of Their Own' 25th Anniversary Celebration June 15-17 [VIDEO]
14 News via YouTube
I cannot believe it's been 25 years since A League of Their Own hit theaters. Wow! I remember all the hoopla around the Tri-State when it was announced the film would be shooting in Huntingburg and Evansville. Huntingburg is where the 25th Anniversary Celebration of the film will take place June 15-17! 
First, check out this behind the scenes footage someone at 14 News dug up, it's cool:
The festival will kick off with a big-screen showing of the the film on Thursday, June 15th at The Gaslight in Huntingburg at 7:00 p.m. EST. The event is FREE.
On Friday, June 16th, a salute to "A League of Their Own" 1940's cocktail party will be at the Huntingburg Event Center. Festivities include guest speakers, food, drinks, and the premiere of a nine-inning documentary spotlighting the making of the film and more. Tickets are $40 each and they are available HERE. Sponsored tables are also available through the Huntingburg Chamber of Commerce. Proceeds from the event will be donated to the League Stadium Endowment through the Dubois County Foundation to help preserve the historic landmark.
Finally, the celebration will conclude Saturday, June 17th at League Stadium with the Dubois County Bombers game. Gates will open early with kids' games and activities hosted by the Peaches and the Bombers. Just prior to the Bombers vs. Hoptown Hoppers game, there will be a Peaches vs. Belles rematch. Tickets to the game are available by calling (812) 683-3700.
Fun fact: Roxianne the Receptionist is related to Stillwell aka Justin Scheller. Scheller will appear at Friday's and Saturday's events along with his on-screen mother Bitty Schram/Evelyn Gardner. Schram will share her experience making the film.