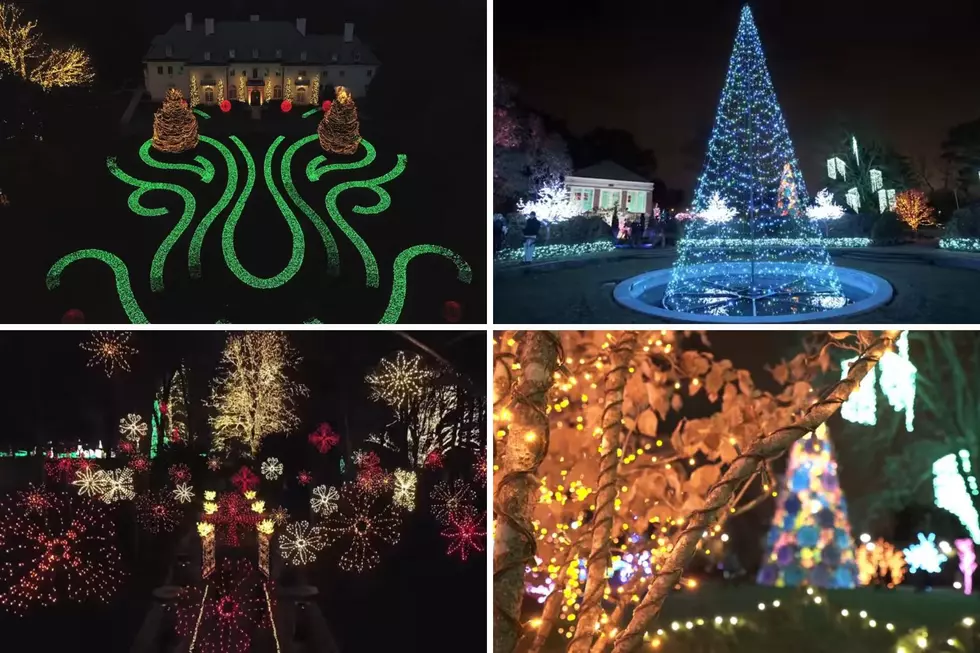 A Million-Plus Lights Will Illuminate Indiana Museum's Holiday Spectacular [VIDEOS]
Visit Indy via YouTube; Canva
I always wanted to go on a Christmas light tour across Kentucky and Indiana when I was a kid, but Dad put the kibosh on it (as he would say). He always thought there were plenty of lights to entertain us in Owensboro. He was right, but I was a kid, and I wanted more. It was that simple.
Today, with folks going several extra miles to create magnificent holiday displays, that wouldn't be as outrageous an expectation. Christmas lights are a big deal and a big INDUSTRY. And, as we all know by now, they make great holiday attractions.
The Indianapolis Museum of Art is set to welcome guests to the sixth annual Winterlights in its Garden at Newfields. More than a million lights will be on display creating multiple experiences for visitors.
But before you go any further, you may need to familiarize yourself with the Indianapolis Museum of Art because there's some cool history here.
The museum began as the Art Association of Indianapolis. In 1883, it hosted a massive exhibition that drew enormous crowds, and, just like that, a major attraction was born. In 1966, the Lilly family (descendants of pharmaceutical magnate Eli Lilly) donated their estate, Oldfields, to the association to be used as the site for a new museum. The Newfield house, originally earmarked for the Lilly children, came with it.
In 2002, after myriad expansions and additions to its collections, the Indianapolis Museum of Art revealed the restoration of the estate. From DiscoverNewfields.org:
The IMA unveiled the newly restored mansion. A National Historic Landmark, Oldfields-Lilly House & Gardens is notable as one of the Midwest's outstanding examples of an intact American country place estate. Ground was also broken for a $74 million Museum expansion project designed to improve guest services and increase access to the collections.
A couple of years later, in 2004, a 100-acre nature park was added. Today, the IMA and its Gardens at Newfield attract fans from all over the world. And during the holiday season, they flock to Winterlights.
Winterlights will begin November 20th and will last through January 8th and certainly promises to "light up" your holiday celebration.
[SOURCE: WLWT-Cincinnati]
The Santa Claus Land of Lights in America's Christmas Hometown Santa Claus, IN
The MY 105.3 team of elves is pretty excited to be the official station for the 2022
Santa Claus Land of Lights
event. Here are some holly jolly tidbits about the family Christmas light adventure.
LOOK: Inside One of Illinois' Most Over-the-Top Christmas-Themed Bars
Check out Santa Baby Bar in Chicago, Illinois