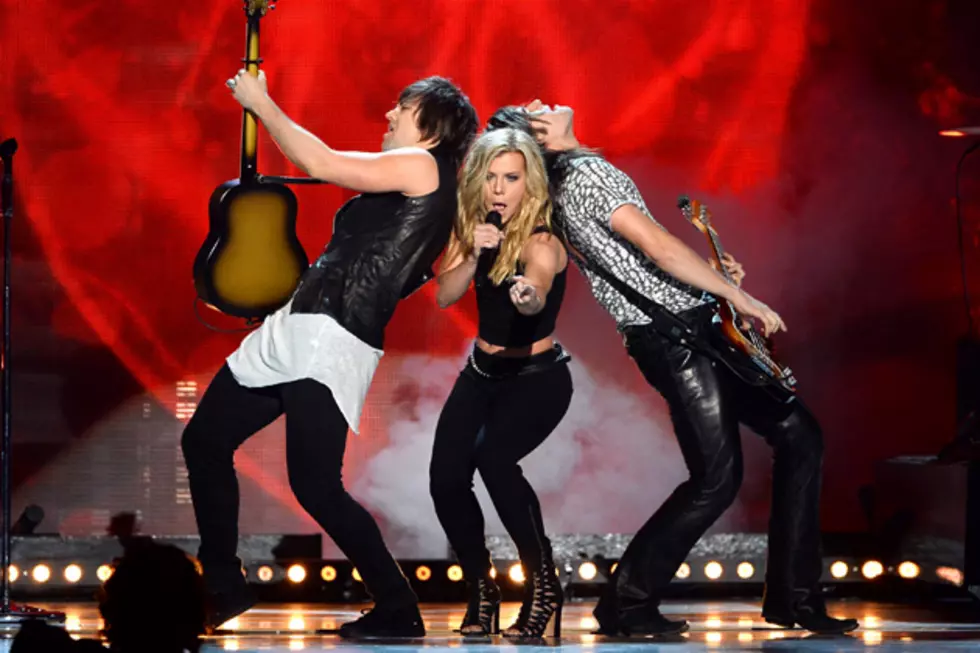 The Band Perry Open 2014 ACMs With Rockin' Performance of 'Chainsaw'
Ethan Miller, Getty Images
The Band Perry opened the 2014 ACM Awards with a killer performance of their current single 'Chainsaw.'
The sibling trio made quite an entrance, and kicked off the award show with a bang, when they rose from the ground in smoke to start their performance. Kimberly Perry looked stunning, as usual, in an all black outfit. She donned a black crop top and black pants with a pair of black high-heeled boots.
The blonde and her two brothers performed in front of huge TV screens that flashed red and white. The screens showed both words and lyrics to the song as well as a bright red chainsaw.  About midway through the song, the ground erupted with confetti and covered everyone that sat close to the stage.
Kimberly drug her microphone with attitude to the back of the stage so her brothers could highlight their guitar skills. The trio met at the tip of the stage and synchronized their moves to the beat before the hit song ended. To round out the performance, they posed to the last chord as Kimberly let out an eerie laugh. The fans seemed to enjoy the upbeat performance, despite the fact that many artists will be cleaning confetti out of their hair for days!
Watch the Top 5 Moments From the 2014 ACM Awards