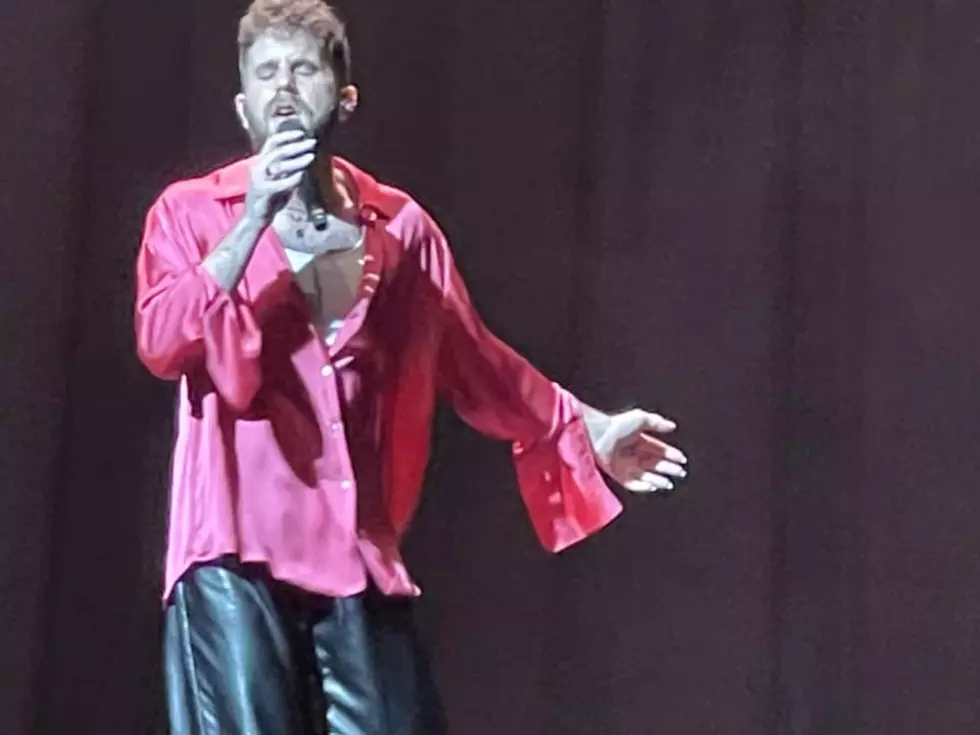 10 Awesome Photos from the Ben Platt Concert at Bridgestone Arena in Nashville
Chad Benefield
Sunday night, Kevin and I drove down to Nashville to see Ben Platt at Bridgestone Arena.  Last year, I bought Kevin some incredible floor seats for his birthday present.  See, it wasn't our first time seeing Ben on stage. Back in 2017, we were privileged enough to see him in Dear Evan Hansen on Broadway.
We actually had front row seats for that show.  I didn't know much about the musical when I bought tickets for it.  Because I follow the Broadway trades, I knew that it was a smash Off-Broadway and Ben, its star, was getting massive amounts of attention for his star-making turn as Evan Hansen. Honestly, I didn't know much about Ben either when we took our seats for that Saturday matinee, a matinee that turned out to be one of the most emotional shows I have ever seen on stage.  We left as big fans of the musical and HUGE fans of Ben.
That show earned Ben legions of fans. Oh, and a Tony Award!
So, we were excited to head down to Nashville to see him on stage again. Ben brought his 2022 Reverie Tour to town at Bridgestone.  We had 8th row center floor seats and were able to snap some fun pics from the concert.  Here are a few of my favorites.
By the way, keep in mind these photos were taken with an iPhone.  But, even still, they're pretty darn good and capture Ben's spirited and inspiring performance.
Here's a photo of Ben's "sparkling water."
One of the most moving performances of the night was this one at the keyboard. Ben performed his new song, "Monsters", which reduced many audience members to tears. Fun fact, Ben wrote "Monsters" with a couple of Nashville-based songwriters.
Some of my favorite pics include Ben's "Dreamgirls" backup singers, who were phenomenal. As my friend Teresa said, "They were on fire!"
I love this photo!
And this one! Notice the acrylics.
Oh, and this one too!
There's no doubt that one of the best songs of the night involved a song from another Broadway musical. Ben performed, expertly I might add, "She Used to Be Mine" from Waitress.  Teresa managed to snag some video from her seats at the show.  She didn't capture the entire performance, but you'll get the idea.
Coincidentally, Sunday, September 18th also marked the final performance of Dear Evan Hansen on Broadway. The show played its final performance at the Sunday matinee. Naturally, Ben decided to pay tribute to the musical that put him on the map.  Right before performing "Waving Through a Window", he said, "Here's a song I've never performed at a Ben Platt concert and a song I'll never perform at another one."  We were lucky enough to get to hear it.
And here are some more photos from show.
Here's a great shot of Ben singing his heart out and pouring his soul into every word he sang in Nashville.
Speaking of Ben's heart, there's no doubt that the enthusiastic crowd at Bridgestone Arena touched Ben's like he touched ours.