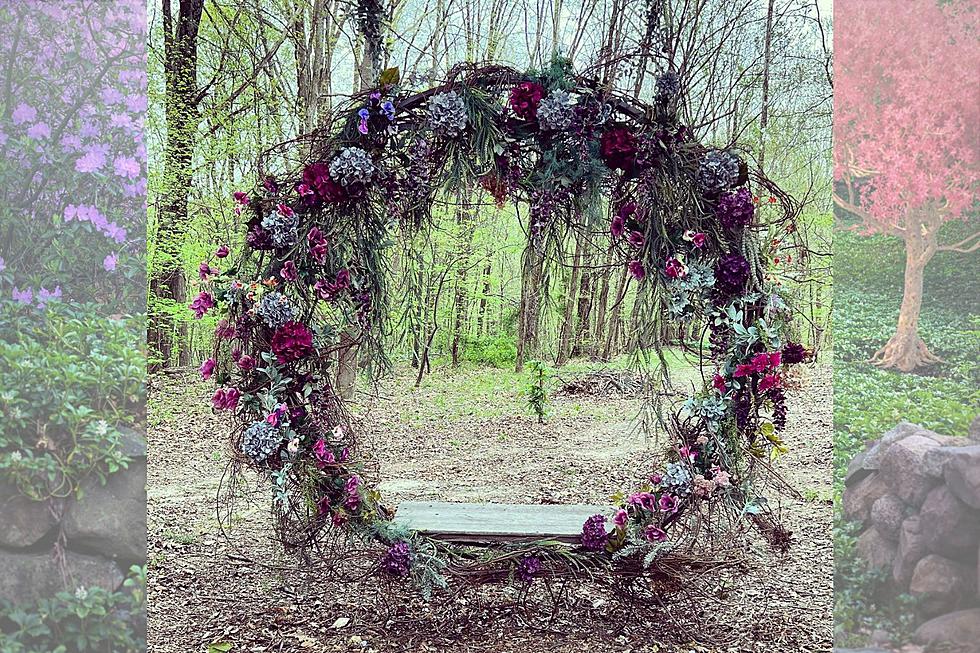 Blooming Beauty: Explore Indiana's Hidden Garden with Stunning Azalea Garden
Wreath Swing 2023
Hidden between Gibson & Pike Counties, you'll find a garden with one of the largest varieties of azaleas in the Midwest.
When Will The Azaleas Bloom?
Now is the time to start planning your visit to the Azalea Path Botanical Garden and Arboretum, because azaleas only bloom for a little while. The folks at the Azalea Path say that beginning April 22, 2023, the blooms will be beautiful. They expect the gardens to be picture-perfect through May 2023.
Respect the Land
A family actually lives on this property. Please keep that in mind when you tour the gardens. They have had some trouble in the past with people climbing on the rocks or causing damage, so there are some rules to follow.
Stay out of the water features
Leave your pets at home
No alcoholic beverages may be brought in
Children must be supervised AT ALL TIMES and within arm's length
Visiting Information
Don't forget to bring cash. I rarely have any when I need it, and you don't want to get all the way out there and then have to turn around. Admission is $5 per person ages 5 and up.
Weekends are the busiest and can be VERY busy. Cart rides for persons with ambulatory deficits can be done, but by chance or if staff is available. Wine slushees and beer available if bartenders on duty. No one allowed in the water features. You can bring a picnic lunch. No alcoholic beverages can be brought in. The path is as long as you want it to be! Stay an hour to several hours! Plenty of places to sit and enjoy! Open 8 am to 7 pm seven days a week!
Directions:
1. Take Exit 33 from I-69 toward Princeton.
2. Follow State Road 64 West to County Road 550 East.
3. Turn right heading north on County Road 550 East for 5.4 miles.
4. Turn right onto County Road 375 North.
5. County Road 375 North becomes County Road 390 North.
6. Continue on County Road 390 North for .5 miles.
7. Make a slight left onto County Road 650 East.
8. Turn right onto County Road 540 North for approximately 1 mile.
Now we have a shop in Evansville that is dedicated to all things plants.
Read More: Evansville, Indiana Welcomes Two New Businesses on the East Side
Here's a fun little video from 2022
Azalea Path Instagram
Azalea Path TickTok
Azalea Path Facebook
9 Plants That Naturally Repel Mosquitos
Got a green thumb? Here are 9 plants to consider for your garden that naturally repel mosquitos.
Evansville Area New Food Truck Guide 2023
This list contains the 2023 up-and-coming food trucks in Southern Indiana.