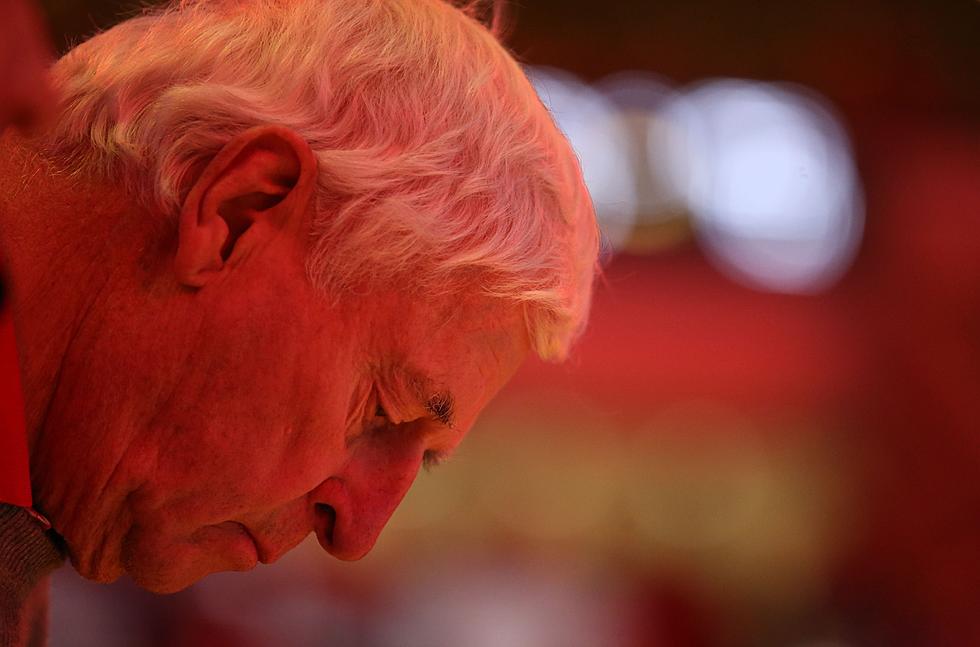 Legendary Indiana Hoops Coach Bob Knight Dies at 83
Andy Lyons/Getty Images
Say what you will about legendary former Indiana head hoops coach Bob Knight--and plenty have--but there have been VERY few coaches with a better basketball mind than Coach Knight.
Legendary Indiana Coach Bob Knight Dies at 83
Sadly, the iconic Hoosiers head coach is no longer with us. We've just gotten word that Bob Knight has passed away at the age of 83. And yes, there is no denying that his memorable outbursts received just as much press as his coaching acumen, reflected in the fact that his 1976 Indiana Hoosiers remain the last undefeated college basketball team. That group capped a 32-0 season with a national championship victory over the Michigan Wolverines. And when his Hoosiers won that title, Knight was 35 years, 5 months, and 4 days old, making him the fourth-youngest coach in history to win the national title.
No sooner did the news break than tributes in the form of his impressive, unassailable resume come flooding forth from multiple sports websites, including the NCAA.
The Coaching Legend's Legendary Resume
As you can see, Coach Knight owned four national championship rings--three as a coach and one as a player. He was a forward for the Ohio State team that won the 1960 national title. He also played for the two subsequent Buckeyes squads that lost to Cincinnati in the 1961 and 1962 national championships.
Knight's 902 career victories place him sixth on the list of the winningest men's Division I basketball coaches of all time, right in between fellow icons Roy Williams and Dean Smith.
Knight coached at Indiana until 2000 when he was dismissed for violating a "zero tolerance" policy; he had grabbed a student by the arm who had greeted him by only calling him "Knight."
The last time I saw Bob Knight was actually AT an Indiana game in Bloomington's Assembly Hall. That was February 8th, 2020 and it was his first appearance at his old stomping grounds in 20 years. The roar from the crowd was deafening.
Bob Knight was inducted in the Naismith Basketball Hall of Fame in 1991.