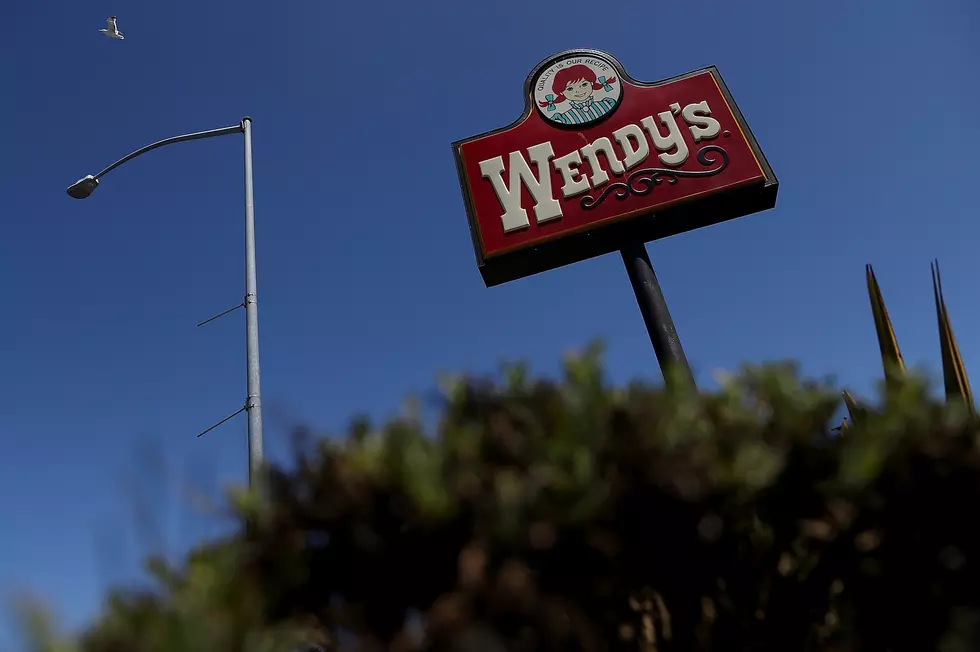 Breakfast Frostys Will Be Part of Wendy's New Breakfast Menu
Justin Sullivan/Getty Images
Breakfast isn't available at all Wendy's locations, but that's about to change in a really big way.
Wendy's is about to launch a new breakfast menu in 2020 for all its locations and it's really interesting how they're going to do it.
The fast food giant will adapt its lunch and dinner menu for breakfast.
While Wendy's hasn't released its entire menu for 2020, CNNBusiness did learn of three items we'll see when the calendar rolls over:
The Honey Butter Chicken Biscuit is pretty self-explanatory. It's a piece of fried chicken breast in a buttermilk biscuit with honey butter. But, boy, does that ever sound good. (And, repeat after me: Buttermilk is an INGREDIENT, not a beverage...but that's a story for another day.)
Next up, we have the Breakfast Baconator. I mean, you had to figure with all the bacon they have at Wendy's, THIS would have to happen, right? On a bun, several slices of bacon will join a sausage patty, two slices of American cheese, and (nice touch, here) Hollandaise sauce.
Then, something that's sure to be a HUGE Wendy's hit. It's a breakfast Frosty. Specifically, a Frosty-ccino. It's a cold brew coffee-infused chocolate Frosty. And I think it sounds amazing. It speaks to my love of coffee-flavored ice cream.
I can't wait to see what the rest of the menu looks like, since it appears they're adapting their lunch and dinner menu for breakfast.
Bring it on in 2020, Wendy's!