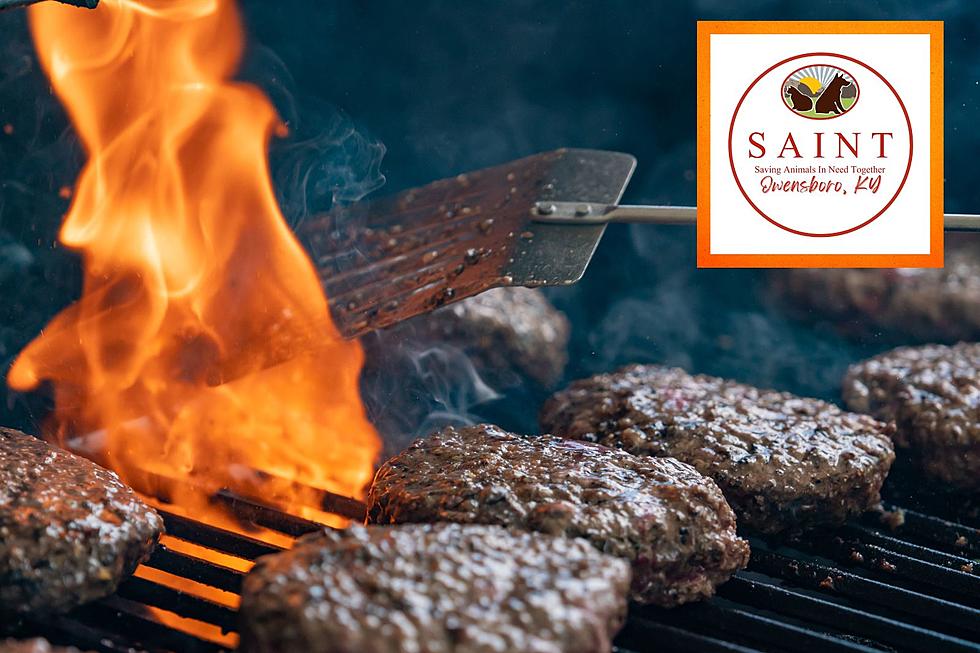 Calling Animal Lovers! Yard Party Set to Benefit Shelter Animals in Daviess County, Kentucky
SAINT/CANVA
The Daviess County Pork Producers will be serving up some delicious pork burgers during the next Yard Party to benefit SAINT (Saving Animals In Need Together). You can help shelter animals just by stopping by to eat.
WHO IS SAINT (SAVING ANIMALS IN NEED TOGETHER)
Saving Animals In Need Together is a group created by animal advocate community volunteers. They help area shelters and animal rescues to help animals in need. The mission of SAINT is to raise money to help shelter animals with medical costs, transport them to rescues, help with the cost of the low-cost spay/neuter clinic, and so much more. I know many of the volunteers personally and they are homeless animal advocates who want to save as many animals as possible. Many volunteers are the ones who transport animals out of area shelters and drive across the country to give pets a second chance at life. They are hard-working and dedicated heroes. SAINT is a non-profit that depends on fundraisers like this to make its mission a reality. They make my animal-loving heart happy!
WBKR YARD PARTY BENEFITING SAINT
Grab family and friends for another fun WBKR Yard Party TOMORROW. The WBKR parking lot will be rocking and smelling delicious on Friday, October 13th, 2023, from 11 AM until 1:30 PM. You can get a $8 box lunch with a pork burger, chips, and dessert.
We can't wait to see you at the Yard Party on Friday. Thank you to the Daviess County Pork Producers and everyone who helped with the event!
OTHER WAYS TO HELP THE SAINT MISSION
Don't forget that they always need donations. Beyond monetary donations, you can always drop off dog or cat food. Cat litter, dog beds, food/water dishes, treats, along with towels and blankets. You can always reach out to any area shelter to see what's needed the MOST at any given moment. Becoming a shelter volunteer is also a great way to give back and help save lives.
VOLUNTEERS NEEDED
SAINT is doing a roll call to see who will be willing and available to help us collect cash for trash for Daviess County Fiscal Court in October. This will help us raise $600 for the general fund for future operating, transport & medical expenses for Daviess County Animal Shelter. Trash for cash does require walking about 3 miles (maybe less if we have a huge volunteer showing!) and picking up trash with garbage bags and "picker-upper grabbers" A sense of humor and good conversation are not required, but are helpful. If you can help, please email Saint at saintcharity2016@gmail.com.
47 (Otherwise) Good Pets Caught Doing Bad Things
No matter how well they're trained, at some point in time, a pet's primal instincts will kick in which usually ends up with something destroyed.
Gallery Credit: Ryan O'Bryan / Leslie Morgan
LOOK: Here are the pets banned in each state
Because the regulation of exotic animals is left to states, some organizations, including The Humane Society of the United States, advocate for federal, standardized legislation that would ban owning large cats, bears, primates, and large poisonous snakes as pets.
Read on to see which pets are banned in your home state, as well as across the nation.
Gallery Credit: Elena Kadvany