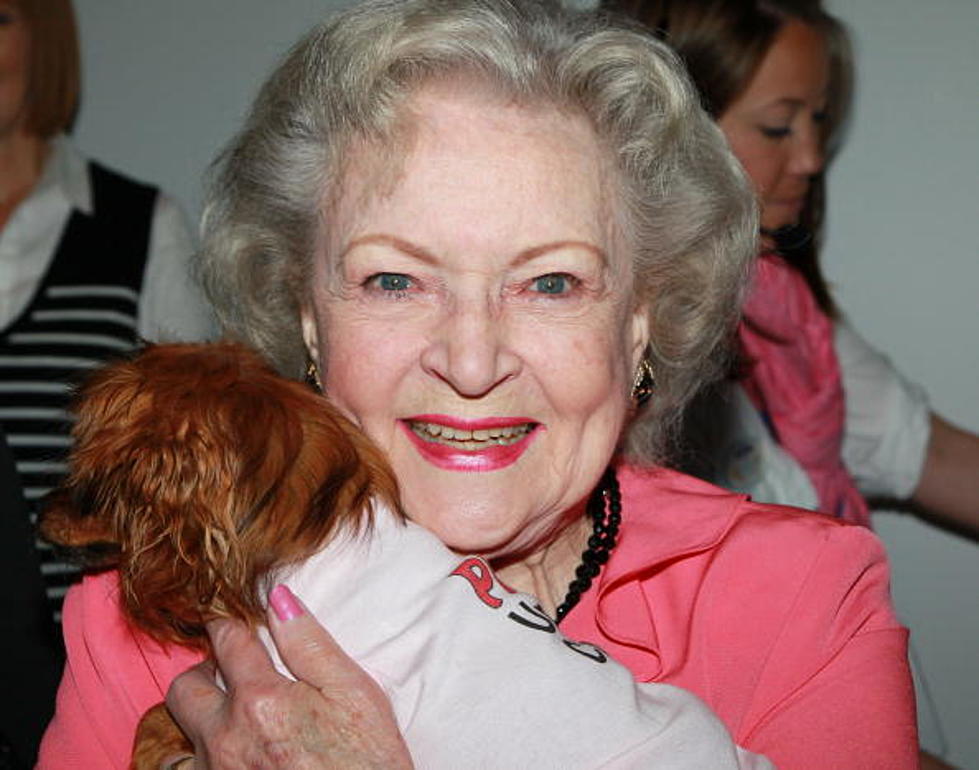 Celebrate Betty White's 100th Birthday by Donating to Daviess County Animal Shelter
Photo by David Livingston/Getty Images
To celebrate the life and legacy of Betty White, the Daviess County Animal Shelter is accepting donations. It's a small way to honor her lifelong love of animals on her 100th birthday. #BettyWhiteChallenge
When Betty White died on New Year's Eve, the entire nation mourned. I remember hearing about her passing in disbelief. Three weeks before we were set to celebrate her 100th birthday, we lost such a beloved actress. I grew up watching her on Password, The Hollywood Squares, and The $25,000 Pyramid. She was so quick-witted, sassy, wholesome, and kind. It was easy to fall in love with her. I remember fondly sitting in front of the television with my Mom watching The Mary Tyler Moore Show and The Golden Girls. A decade ago Hot in Cleveland was a comedy staple in my home as well. Betty White was nominated for an Emmy in 2011 for her portrayal of Elka on the series. She may have lost, but she did pick up a Screen Actors Guild Award in 2012. Just one award of many in her Hollywood career which spanned over nine decades. At least we can still watch reruns and honor her legacy.
Betty White wasn't only a beloved actress and comedian, she was also a lifelong advocate for animals. She not only adopted many shelter animals through the years, but she also donated to a variety of animal organizations. So, it's fitting that on what would have been her 100th birthday, we honor Betty for her animal activism.
Donate in Betty's Name to the Daviess County Animal Shelter
"To honor the memory of this fellow animal advocate on what would have been her 100th birthday, local non-profits Spay-a-Stray AND Saving Animals in Need Together (a.k.a. SAINT), want to MATCH your donation to the Daviess County Animal Shelter to help with Spay/Neuter! For every dollar you donate, these local Non-profit groups will match up to a total of $1,000 ($500 from each group)."
Donations can be made using the link below:
https://www.PayPal.me/SAINTIncorporated
or you can mail a check to:
Daviess County Animal Care and Control
2620 Highway 81
Owensboro KY 42301
Please make a note on donations that it is for #BettyWhiteChallenge
KEEP LOOKING: See What 50 of America's Most 'Pupular' Dog Breeds Look Like as Puppies