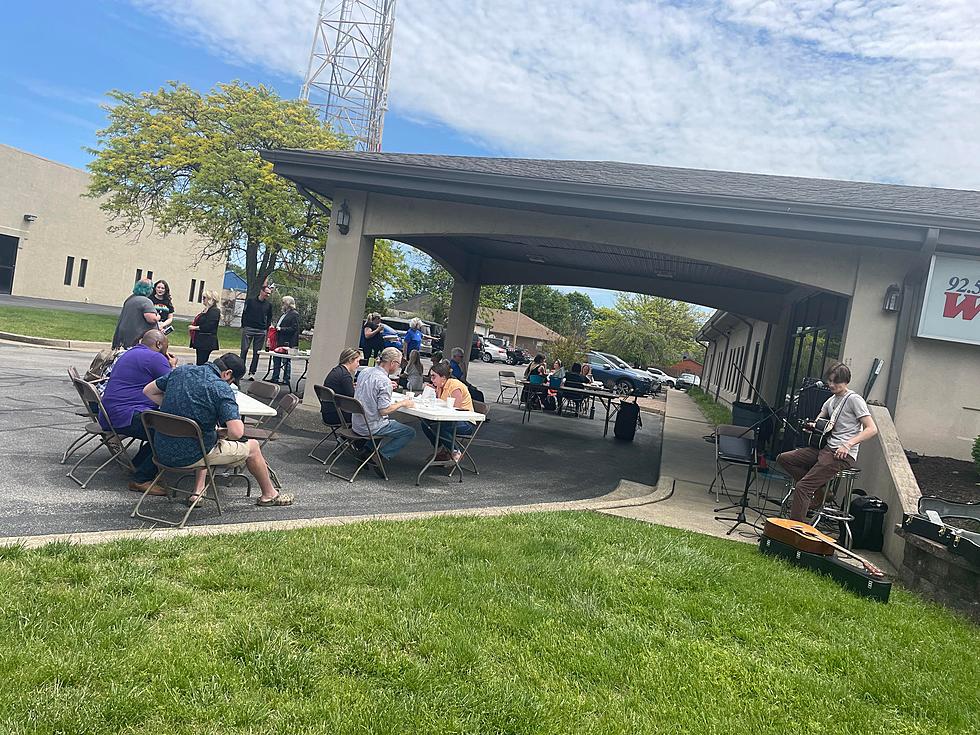 The Riverpark Center Celebrates Volunteers at WBKR Cinco de Mayo Yard Party
Mkat Maddox
We had an absolute BLAST today at our WBKR Taco 'Bout Riverpark Yard Party! Teaming up with our friends from The Riverpark Center and Taqueria La Bendicion De Dios, the weather was absolutely perfect for a Cinco de Mayo bash.  We all filled up on tacos and margs and then took a nap! Just kidding! The entertainment was too amazing not to enjoy an afternoon of music.
The Riverpark Center is a non-profit performing arts organization that not only provides a diverse lineup of quality programming, it also plays a major role in educating our community about the importance of the arts in our lives. All while maintaining a beautiful space for weddings, local performing groups, and even your pets! Check out their incredible Summer Series schedule!
First up was Zach Jennings. He charmed the audience with a variety of country and popular hits. Great voice and super sweet!
Brett Vance KILLED his version of Dream On by Aerosmith. Seriously, all of the jaws in the crowd hit the ground. He's a wonderful performer.
Abby Clayton belted out some favorite Broadway tunes, and WOW her voice is out of this world! I've seen her in shows at The Riverpark Center, and let me tell you, triple threat right here.
A HUGE thank you to the wonderful volunteers at The Riverpark Center for everything they do! If you would like to learn more about joining their team, you can visit
www.riverparkcenter.org 
or give them a call at (270)-687-2770. You can also see all of their upcoming events and see why they are an Owensboro gem "Where Memories Are Made."
FRIDAY AFTER 5 2023 LINEUP IN OWENSBORO KY
The long-awaited musical lineup is taking shape, as Friday After 5 prepares for a great 27th season with amazing bands, a couple of historic announcements, along with new community and tourism partnerships.
To keep up to date, visit
www.fridayafter5.com
and download the free app to follow the full lineup of events times, and stages for this wonderful family fun-filled "Art of Music" season from May 19, 2023 – Sept 1, 2023.