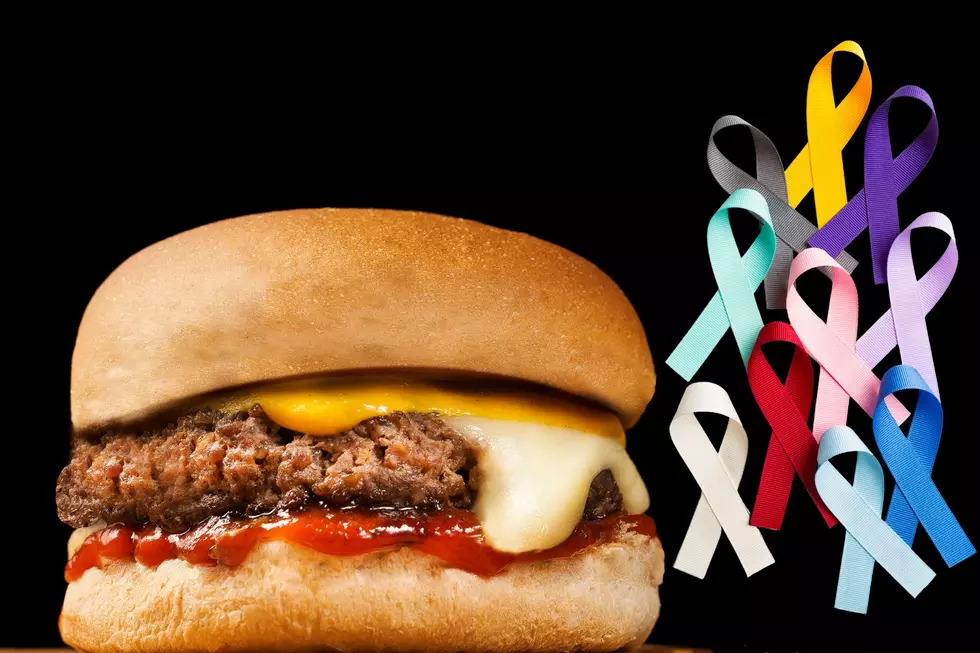 Come Hungry! WBKR Yard Party to Benefit American Cancer Society
CANVA
In advance of the annual American Cancer Society Relay for Life Walk, there's a Yard Party planned to kick off the celebration. Have lunch with us tomorrow on the front lawn, register for Brantley Gilbert tickets, and learn more about the carnival/walk planned for Saturday. We have all the details!
WBKR YARD PARTY TO BENEFIT AMERICAN CANCER SOCIETY
We have a big ole' yard party planned on Friday, August 12th, 2022 from 11 AM until 2 PM. Come join us for lunch on the front lawn of the WBKR studio. The American Cancer Society Relay for Life team will be on hand selling boxed lunches for $5. You'll be fed a burger, chips, a drink, and a snack. 100% of the money raised will go directly to the American Cancer Society. If you want to preorder lunch and stop by to pick it up, you can call Anna Way at (270) 993-1335. There will also be colorful Relay for Life t-shirts for sale during the lunch. 3301 Frederica Street in Owensboro.
WIN BRANTLEY GILBERT TICKETS
You know that Brantley Gilbert is coming to the Ford Center in Evansville on Saturday, August 13th, 2022. During the Yard Party, we'll have 4 pairs of tickets up for grabs. Stop to grab lunch and get registered for tickets to the concert! Tickets are still available at Ticketmaster.com.
2022 RELAY FOR LIFE OF DAVIESS-MCLEAN COUNTY WALK/CARNIVAL
Come out to Moreland Park in Owensboro for a family-friendly event. The carnival will take place on Saturday, August 13th, 2022 from 11 AM until 3 PM. It's a Relay for Life celebration! There will be plenty of games for the children, delicious food, face painting, and a balloon release for luminary service. It's a great opportunity to share feelings, remember someone that you've lost to cancer, and a chance to move forward. Anyone can show up for the event. You don't need to pre-register! Hope to see you there.
AMERICAN CANCER SOCIETY RELAY FOR LIFE MISSION
The American Cancer Society Relay For Life movement is the world's largest peer-to-peer fundraising event dedicated to saving lives from cancer. For over 35 years, communities across the world have come together to honor and remember loved ones and take action for lifesaving change. Funds raised through Relay For Life directly support breakthrough research, 24/7 support for cancer patients, access to lifesaving screenings, and much more.
Relay For Life is a fundraiser for the American Cancer Society where you can celebrate cancer survivors and remember those no longer here. The American Cancer Society is the only organization that integrates advocacy, research, and patient support to measurably improve the lives of cancer patients and their families. You will become an advocate to share the work of the American Cancer Society to personally impact the fight against cancer.

At the American Cancer Society, we're on a mission to free the world from cancer. Until we do, we'll be funding and conducting research, sharing expert information, supporting patients, and spreading the word about prevention. All so you can live longer — and better.
If you can't make it for lunch or to the walk, you can still donate to help those battling cancer through the American Cancer Society.
MORELAND PARK IN OWENSBORO
1215 Hickman Ave Owensboro, KY 42301
KEEP READING: 15 Natural Ways to Improve Your Sleep
KEEP READING: See 25 natural ways to boost your immune system