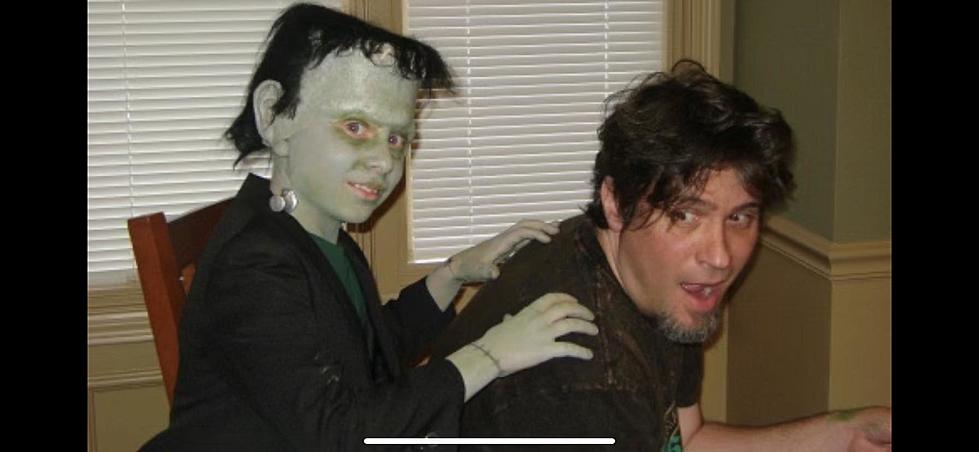 Emmy Award-Winning Artist Hosting a Halloween Makeup Class in Evansville, IN
Dave Snyder
While you may not have heard his name, chances are you have seen Dave Snyder's work. If you're a fan of shows and movies like Star Trek, Once Upon a Time in Hollywood, The Cabin in the Woods, and Insidious 2, you certainly have. Dave is an Emmy-winning makeup artist and he's coming to Evansville, Indiana to host a series of Halloween makeup classes.
By the way, that's Dave in the photo below. He's the second from the right. He's holding the 2022 Emmy he and his team won for the Outstanding Period and/or Character Makeup for the show "Pam & Tommy."
Dave will bringing his expertise to the Nick Nackery in Evansville this weekend.
Dave is hosting four two-hour classes that include a 20-minute Q&A with him.  The schedule for the classes is as follows:
9AM & 5PM Saturday, September 30th
9AM & 5PM Sunday, October 1st
The classes will be held in the upstairs portion of the Nick Nackery. Space in each class is limited and the cost per class is $25.
In each class, Dave will be sharing his industry expertise and will be demonstrating various techniques. Each class will feature different themes and models. That's why there is a special offer that gives you the chance to attend all four classes to earn a FREE t-shirt.
Dave's classes are designed for anyone with an interest in special effects makeup- whether you're a haunted house worker, make-up lover or a fan of "all things spooky".
The Nick Nackery is located at 201 E. Virginia Street in Evansville.
If you'd like to purchase tickets for the Nick Nackery Spooktacular Make-Up Class, CLICK HERE!
Dave will also have a recognizable assistant at each of his demos. She's Lisa Duvall, the makeup artist who, like Dave, is also from Owensboro and recently got the chance to work on the movie Halloween Kills.
Also, Dave is coming to the Daviess County Public Library on Thursday, October 5th from 5pm to 8pm. He'll be hosting an 18+ screening of the 2009 JJ Abrams' Star Trek and discussing his work on the film.
Owensboro Makeup Artist Shares Behind-the-Scenes Photos from Halloween Kills
Lisa Duvall, a makeup artist from Owensboro, got the job of a lifetime recently. She worked as an SPFX Makeup Assistant on the movie Halloween Kills.