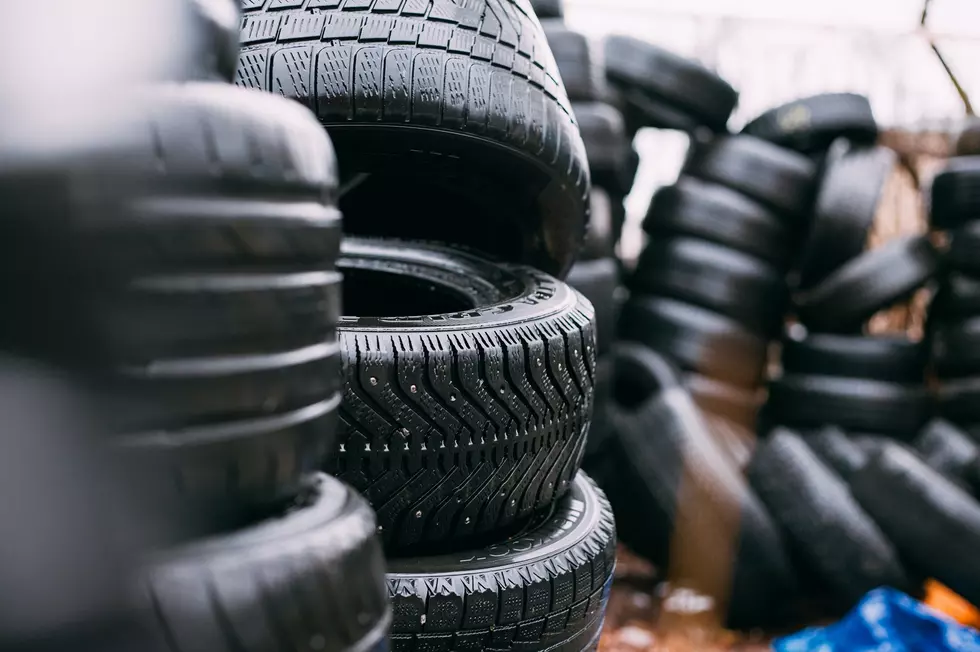 Daviess County Free Tire Disposal Event Coming in July
Robert Laursoo/Unsplash
I don't know where we were this weekend, specifically, when we saw a big pile of SOMETHING and then got closer and realized it was a bunch of tires.
It was down around Eddyville and Land Between the Lakes and I got to thinking that I bet someone wishes there'd been a way to dispose of all those tires instead of gathering them in a field and leaving them there.
Truthfully, the display was interesting enough that I thought they'd been ARRANGED. I guess if they couldn't get rid of them, then they decided to make them pleasing to the eye.
Well...almost. But nice try.
You don't have to worry about any art contests if you have old tires laying around because we're a little over a month away from a big tire disposal event.
Aren't they a big pain in the rear end? It's nice to have what Daviess County Fiscal Court and Kentucky Waste Management are going to provide us July 15th through the 17th at the  Daviess County Fairgrounds.
If you want to get rid of some old tires that have been driving you crazy, bring them out to Philpot that weekend. Well, actually, the 15th is a Thursday, but you get me.
Anyway, if you live in Kentucky, this free tire disposal event is for you. And it doesn't matter if the tires are ON or OFF the rims.
And we're talking about all manner of tires here--farm implements, motorcycles, bicycles, passenger vehicles, and more.
On Thursday the 15th and Friday the 16th, you'll be able to bring your tires for disposal between 7 AM and 4 PM. On Saturday the 17th, it's 7 AM to noon.
Find out more at DaviessKY.org and, by all means, put an end to being "tired."
LOOK: See the iconic cars that debuted the year you were born