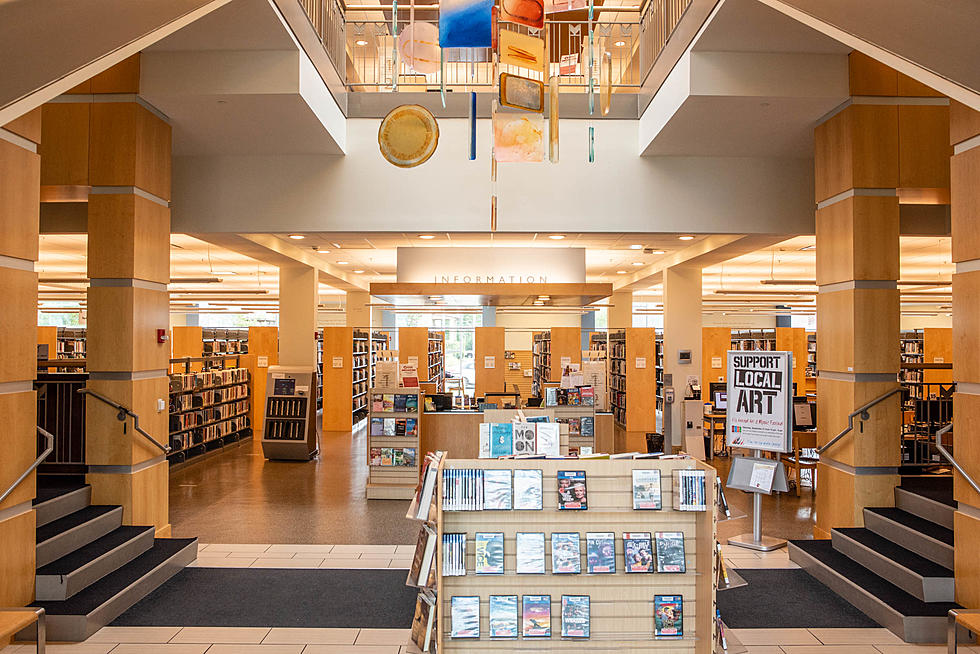 Daviess County Public Library's Summer Reading Program Starts Friday
Maria Clark/DCPL
Do have plans to read a good book or two this summer?  I do.  I just started a book  called The World Only Spins Forward, which is an oral history of the creation of Tony Kushner's Pulitzer Prize-winning play Angels in America.  So far, it's fascinating, especially given the fact that its backdrop, the AIDS crisis in the 1980s, has some direct parallels with the ongoing COVID-19 pandemic.  Truly.  It's gripping.  Oh, and I just got my next book in the mail Monday.  I am going to reread Howard Stern's Miss America.  LOL!  What can I say?  I have eclectic tastes.
If you're looking to dive into a few good books this summer, check this out.  Though the Daviess County Public Library has been closed recently due to the COVID-19 pandemic, the staff has been working to launch the annual Summer Reading Program.  It gets underway on Friday, May 1st!
Here's how the program works. Anyone wanting to participate (by the way, this program is open to all ages), can log in to their existing DCPL accounts or create a new one by visiting the OFFICIAL WEBSITE.  Or, if you choose, you can download the Beanstack Tracker app on your mobile device.
Participants can record their minutes via the Beanstack app on an official log sheet.
And here's the really cool incentive about the program- the more you read, the more prizes you earn.  Prizes are awarded to all participants who complete at least 10 hours of reading.  And, for each hour spent reading, a Summer Reading Program participant's name will be entered into a Grand Prize drawing.
The age categories are as follows: Children 0 to 5, Children 6 to 8, Children 9 to 12, Teens and, finally, Adults).
In 2019, the Summer Reading Program has over 2400 participants.  Together, those readers logged nearly one million minutes of book time.  That's incredible!
Enter your number to get our free mobile app
The Funniest Coronavirus Memes & Tweets That Will Get Us All Through This