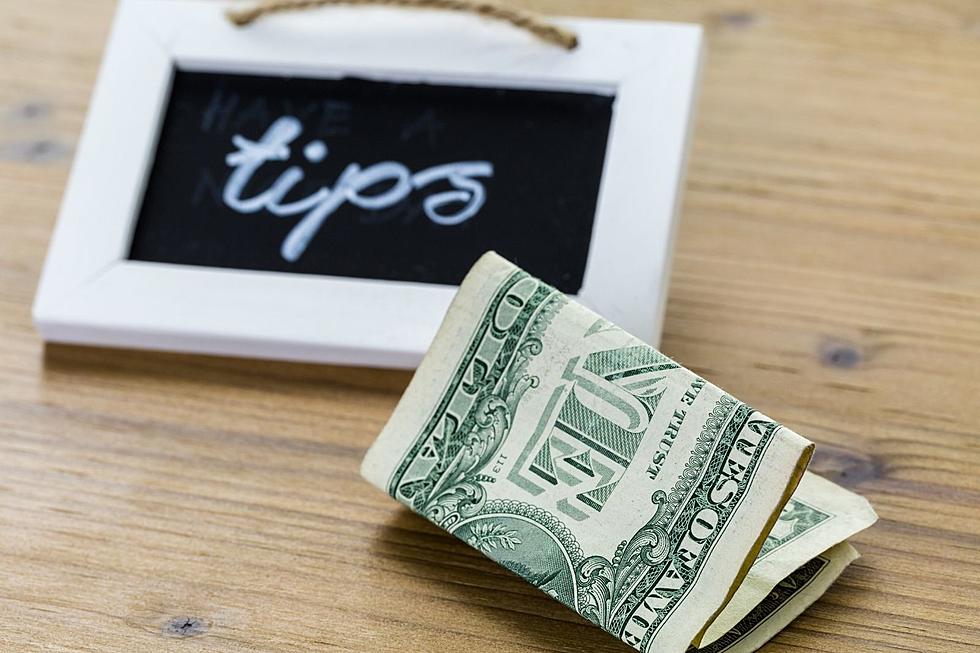 Here's How Tipping in America Compares to Other Countries
CANVA
While tipping seems out of control in the U.S., what if I told you that it's rude to tip in some other countries? While here it's standard to tip 20%, in some other countries only 5% is expected and in others nothing at all. With what services do you feel compelled to tip for? How much do you normally tip? Do you feel like tipping is out of control in this country? If you answered yes, you're not alone!
In a country divided, tipping seems to be one more subject that people disagree on, causing even more division. Do we even know all of the rules of tipping? Did you know that our government is a big part of the problem? There's a federal law in place that allows employers to pay their workers well below minimum wage, expecting tips to make up the difference.
Tipping in America 101
As services and food prices keep rising, so does the price of goods, which means bigger tips. And, it's not just for waiters and waitresses anymore. Tips are expected everywhere we go. Pick up a cup of coffee and see a tip jar on the counter. Work through a cafeteria line only to see a tip line on the receipt. Pay for doggy daycare and tips for playtime are expected. One of the biggest arguments happens when you place an order for pick up on an app, and a 20% tip is expected. Like I said, tipping is out of hand in this country. We're basically being guilted into tipping just about everyone.
With that being said, my husband and I are great tippers, it's just I do feel guilty if I don't tip, and am sometimes unsure of the tipping rules for everything. Are you in the same boat? Luckily, some "tips" below help out!
How Much to Tip?
According to bankrate.com, for the wait staff at sit-down restaurants, the tip should be 15 to 20 percent of the pretax bill. Check your tab carefully because some places add a gratuity to the bill. You may or may not want to supplement that.
Delivery Drivers
For delivery drivers, whether you use Instacart, Shipt, or any other delivery service, 10 to 15 percent of the bill is a standard tip. But if they go above and beyond to get you essential supplies during a difficult time, you may tip 20 or 30 percent or more. For takeout food deliveries, it should be at least 10 percent of the bill.
Hotels
Hotel porter toting your bags: $2-$3 per bag at a basic hotel/motel; $5 at a posh hotel.
Room service with gratuity included on the bill: 10 percent on top of the gratuity added to the bill.
Room service without gratuity included: 20 percent of the meal price.
Toiletry/towel delivery: $3-$5 at a basic hotel; $5-$10 at a fancy hotel.
Doorman, if he hails your cab: $5 to $10, even more, if the weather is bad.
The Concierge who fulfills guest requests: $5 or more, depending on the difficulty of the request. Snagging hard-to-get tickets to a popular show or sporting event merits a bigger tip than suggesting a great place to eat.
Housekeeping: $3-$5 per day for 1-3 people in the room; $10 per day if 6 people in the room; $10 per day at a luxe hotel. Leave money every day for the housekeeping staff because they rotate. Put it on a desk or counter.
Salons & Spas
For manicurists, hairstylists or barbers, and spa services, the appropriate tip varies between 20 to 25 percent of the total bill.
Tipping While Travelling
Where tipping is expected in the U.S., it isn't like that everywhere else in the world. In Japan, it's considered "rude" to tip as they consider a job well done enough to bring customers back to their establishment. Many other countries are happy with a small 5% or 10% tip. In China, Hong Kong, and South Korea, tipping isn't expected although visitors often do. In Switzerland, they build the tip into the published prices so there's no need to tip. Australia and Belgium are similar in that they have a 10% tip built into their goods and services pricing. You can tip if you want to when visiting Brazil, Denmark, or Estonia, but it's not expected. Many other countries only expect a 5% tip and a 10% tip would be thought of as quite generous.
Sources: Bankrate, Business Insider
Beware of These 50 Jobs That Might Vanish in the Next 50 Years