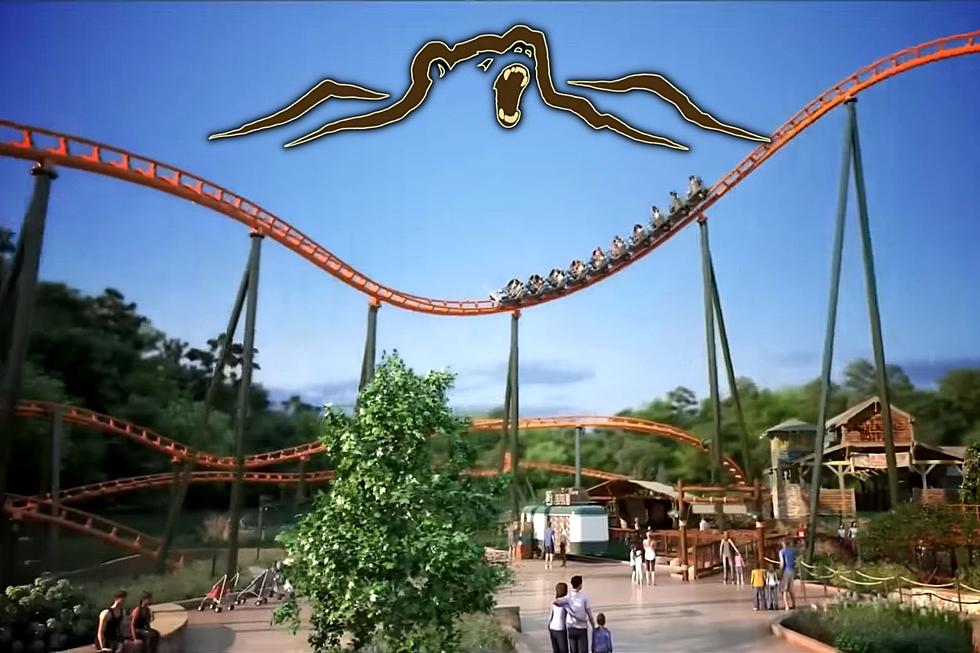 Dollywood in East TN Set to Unveil Its Largest Attraction Yet
Coaster Studios via YouTube; Canva
Spring is practically upon us with March's arrival, and I speak from experience when I tell you that I get really bad cases of spring fever. I have to stop myself from gazing out the window and daydreaming. Whenever there's news about something new happening or arriving in the springtime, it's exciting.
And if you're looking for something new to spark a vacation idea for this spring or beyond, you never need to look much further than the Great Smoky Mountains. That region of the Appalachians would be nowhere where it is today, in terms of tourism, if it wasn't regularly adding new attractions, new activities, new restaurants, new hotels...you name it.
I'm always checking back.
Dollywood -- the Jewel of the Great Smoky Mountains
Of course, we can always rely on one of the nation's most popular theme parks, Dollywood, to deliver the goods.
When I look at an old map of Dollywood from its inaugural year in 1986, I marvel at the growth its undergone over the last 36 years. I marvel, but I'm not surprised. From a park dominated by musical entertainment, food, crafts, and just a handful of rides to one that has become a premiere destination for fans all over the world, Dollywood continues to amaze.
Big Bear Mountain -- Dollywood's Largest Attraction Yet -- Opens in Spring 2023
And in 2023, it will unveil its largest attraction yet, Big Bear Mountain, a $25 million roller coaster opening in the spring.
Since that announcement last August, crews have been hard at work constructing this massive 3,990-foot-long coaster that will feature three different launches and will expand Wildwood Grove, a section of Dollywood that was added in 2019. Here's a sneak peak of how it's all going:
What Will Big Bear Mountain Look Like When It's Finished?
The crew members said that Big Bear Mountain is 75% complete. But I want more; don't you? Check out this simulation of a FINISHED Big Bear Mountain:
It's Dolly's world and we're all fortunate enough to live in it. This looks like a blast and is sure to be a highlight of the 2023 season. I just have one more question.
Will Dolly herself ever ride it?
[SOURCE: WATE-Knoxville]
Dolly Parton's Charity Work: Imagination Library, the Dollywood Foundation + More Important Efforts
Although it's tough to narrow down Dolly Parton's most impressive charity achievements, these are five of the most important ones:
The 20 Best Rides and Attractions at Opryland [RANKED]
Here's my list of the best rides and attractions at Opryland USA in Nashville, TN!
25 Not-So-Magical Incidents at Disney Theme Parks
From ride malfunctions to guest outbursts and Animatronic fails, these incidents at Disney theme parks were so not Mickey Mouse-approved.