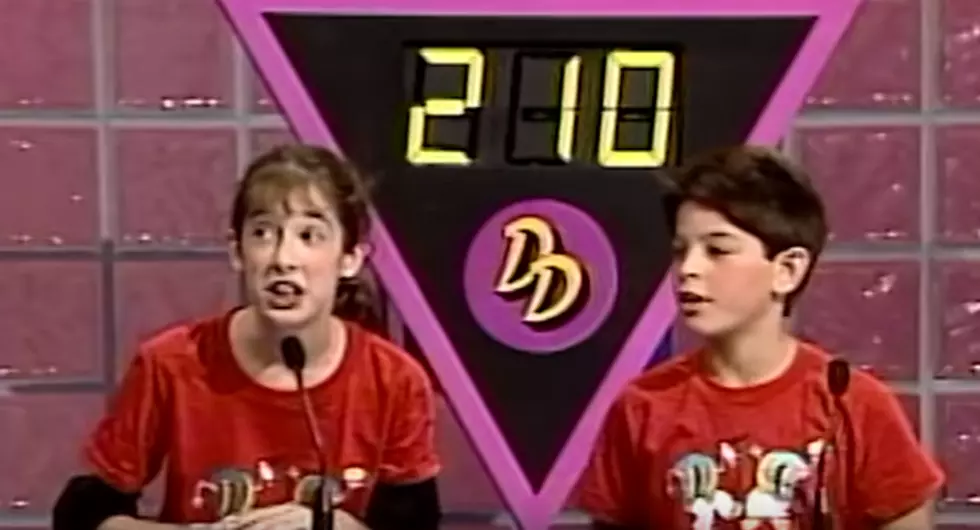 Double Dare is Coming Back This Summer [VIDEO]
Nickleodeon via YouTube
Anyone here remember the term "physical challenge"? One of the most popular game shows for kids not to mention a bona fide hit for cable channel Nickelodeon is returning to the airwaves this summer...Double Dare! 
As I recall, it came on after I got home from school. Two teams of two kids took on each other in a game of trivia and physical challenges for the right to run the messiest obstacle course ever; eight obstacles, eight prizes. Here's what's happening:
The original series ran 1986-1993 with special editions, Family Double Dare and Super Sloppy Double Dare running in syndication. The messy game show was brought back briefly in 2000.
The premiere date has not yet been announced nor has Marc Summers been confirmed to return as host. I'd say the latter is a definite. Summers WAS Double Dare.
Now is this a reboot or a revival? I would say a little bit of both since the set, the physical challenges, and obstacle course will all be amped up and dare I say, pun intended, messier.