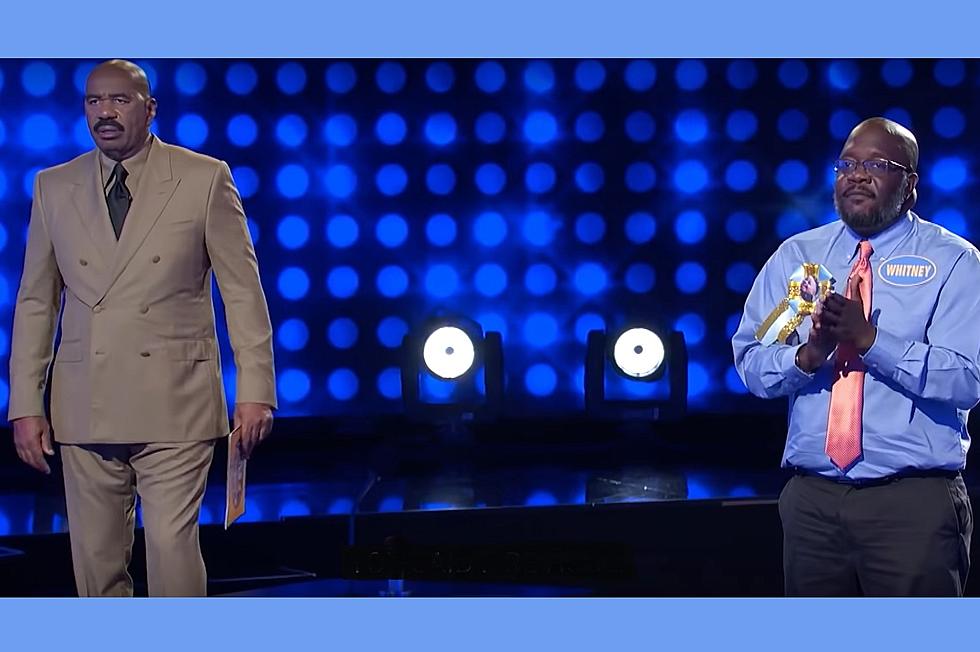 Fort Knox, Kentucky Family to Appear on Family Feud
FamilyFeud via YouTube
Finally, a game show audience will actually KNOW where Fort Knox is. I'm sort of kidding, and, yes, I will explain.
CLASSIC GAME SHOWS
A very long time ago, when the $20,000 Pyramid was on in the daytime--back when the late Dick Clark was hosting--"Fort Knox" came up as an answer the contestant had to describe to the celebrity. (I have no recollection of who that celebrity was, but he/she ALSO did not escape my ire.) Here's what she said..."It's the big place in Texas where they keep all the gold." And her renowned (I guess) partner GOT IT RIGHT!
I was screaming at the TV.
FROM FORT KNOX TO FAMILY FEUD
Anyway, we'll get all that ironed out on an upcoming episode of Family Feud when a Fort Knox family appears as contestants.
As you might expect, the Simpson family--Daphne; Vernon; her two sons, Stacy and Sage; and Daphne's sister, Sheri--has a strong military background and will soon be seen trying to find the most popular answers hopefully on their way to winning $20,000 and returning for a second bite at the apple. And with any luck, they'll walk away with a lot of loot.
VIRAL FAMILY FEUD -- FOR ALL THE WRONG AND RIGHT REASONS
They might even show up in a viral Family Feud clip online, but hopefully for all the RIGHT reasons. I say that because many of those clips are popular for reasons like this.
Steve Harvey's long career as a stand-up comic has made him, arguably, the most popular host of the long-running series because of his timing, his rapport with the contestants and the audience, and the understanding that even when he "picks" on a contestant for answers like the one above that he respects them and, in fact, is sort of bringing them into his "act."
Of course, if you enjoy game shows just to see the big payoffs (and I guess that's why they've always been popular in the first place), Family Feud's YouTube channel always posts Fast Money rounds, win or lose. And big wins at the end of ANY game show are always exciting.
A FAMILY FEUD APPEARANCE INTERRUPTED BY COVID
It's been a long wait for the Simpsons. They actually auditioned way back in 2018 and were slated to record their appearance in 2020. But it was March and the COVID-19 pandemic began and so the recording of their episode, like many others, was shelved until last summer.
HOW TO GET ON FAMILY FEUD
So how did the Simpson family make it onto Family Feud? Well, it's pretty simple. You just go to FamilyFeud.com/Audition and click "Apply." And if you're wondering (as I was) if you need to submit an audition VIDEO, the FAQ section says it is not mandatory but it is highly recommended.
I always love seeing the Commonwealth represented nationally in any way that I can. And I'm cheering hard for the Simpsons whose episode will air this Monday.
And my fingers are crossed that there will also be a Tuesday, Wednesday, Thursday, and Friday.
Kentucky Restaurants and Bars Featured on National Television
Kentucky has been well-represented on a number of television series, and not just on Diners, Drive-Ins and Dives. Check out the list:
How long it takes to binge 'The Office,' 'Game of Thrones,' and 50 other famous TV shows