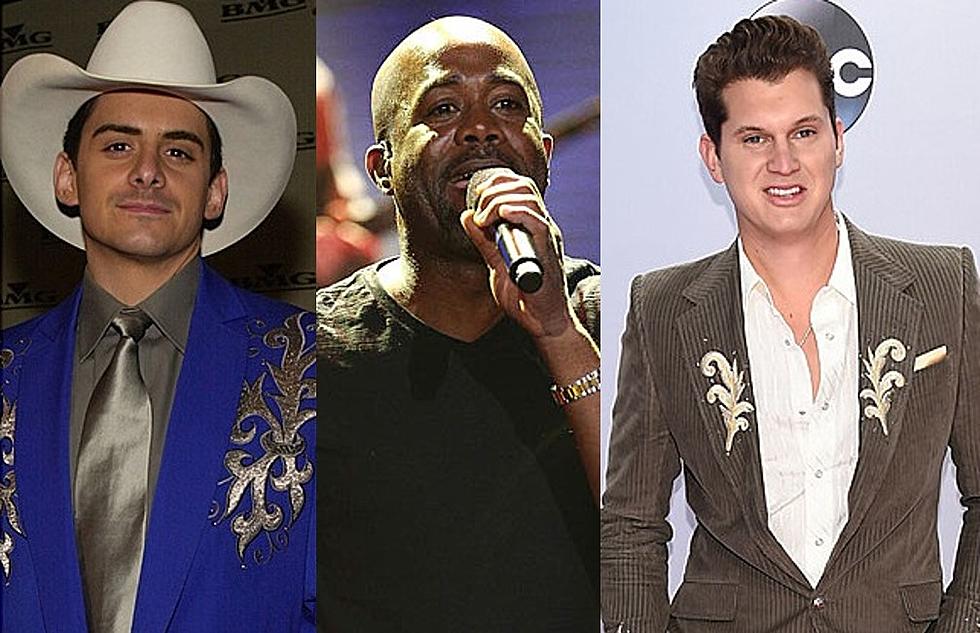 Drive-in Concert Series With Brad Paisley, Darius Rucker, Jon Pardi
Getty Images
Live From The Drive-In, Live Nation's first ever U.S. drive-in concert series is making stops in Nashville, Indianapolis and St. Louis. Brad Paisley, Darius Rucker, Jon Pardi and Nelly will all take part in this live music event. Tickets on sale this week.
Live Nation made the announcement today and it's exciting to finally be able to get out and enjoy some great live music again. In a safe and responsible way, of course. They will be setting up your very own individual tailgating zone. Road trip anyone?
"Live From The Drive-In is a reimagined live experience with artists performing full sets with large LED screens and speakers throughout the event so you can enjoy the show from any location on the lot. You can bring your own chairs, food and drinks to party and truly make the experience unique to you."
Tickets sales will begin tomorrow and will be as low as $125 per car. There's a ticket purchase limit of one ticket per car. The ticket entitles you to have one vehicle enter with up to four total people.
Hollywood Casino Amphitheatre
14141 Riverport Drive
Maryland Heights, MO 63043
Brad Paisley : Live From The Drive-In
Fri • Jul 10 • 7:30 PM
El Monstero : Live From The Drive-In
Sat • Jul 11 • 7:30 PM
Nelly : Live From The Drive-In
Sun • Jul 12 • 7:30 PM
Nissan Stadium Parking Lot
1 Titans Way
Nashville, TN 37213
Jon Pardi : Live From The Drive-In
Fri • Jul 10 • 7:30 PM
Brad Paisley : Live From The Drive-In
Sat • Jul 11 • 7:30 PM
Darius Rucker : Live From The Drive-In
Sun • Jul 12 • 7:30 PM
Ruoff Music Center
12880 E 146th Street
Noblesville, IN 46060
Yacht Rock Revue : Live From The Drive-in
Fri • Jul 10 • 7:30 PM
Jon Pardi : Live From The Drive-In
Sat • Jul 11 • 7:30 PM
Brad Paisley : Live From The Drive-In
Sun • Jul 12 • 7:30 PM
Enter your number to get our free mobile app