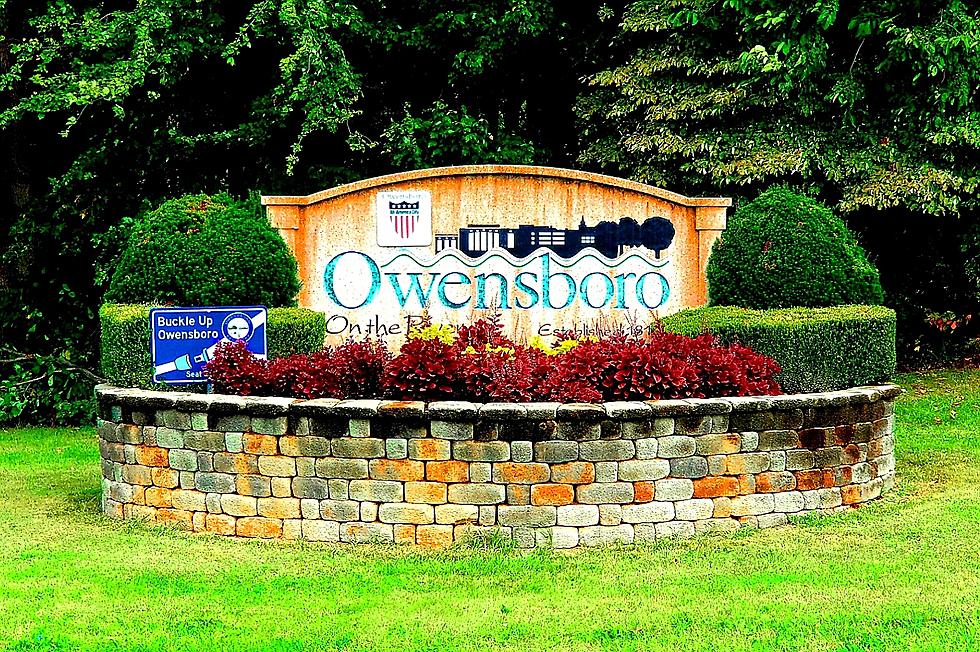 Huge Drone Show Coming to Downtown Owensboro, KY
Dave Spencer/Townsquare Media
Exciting news from Visit Owensboro. They've teamed up with the City of Owensboro and German American Bank to bring an exciting drone show to downtown Owensboro. And, not to sound like Beyonce, but those drones will by flying in formation over the Ohio River!
Firefly Drone Shows will be coming to town for two shows!  Here's a sample of one of their 300 drone shows, the precise size of show that's going to be hovering above Owensboro and all the folks who come downtown to watch.
The shows are set for Wednesday, May 17th and Friday, May 19th. That Friday show happens to coincide with opening night of the 2023 season of Friday After 5. By the way, the full season lineup is below.
The 15-minute drone shows will begin at 8:30pm each evening. And, like the City of Owensboro does with our annual All-American 4th of July Fireworks Celebration, the drone show will be synced with its own soundtrack.
Dave Kirk, from Visit Owensboro, says, "This will be unlike our community has ever seen before. Watching that many drones light up the sky in formation will be mesmerizing."
In fact, here's another sample for you. Last year, Holiday World unveiled its brand new drone show called Holidays in the Sky. I was invited to a special media preview night and it was indeed mesmerizing- just like Dave suggests.
Here's some video I took of those drones working their way into formation.
That show is actually adding 100 more drones this season. In the meantime, here in Owensboro, we get to enjoy a show of our own.
According to the official press release from Visit Owensboro, the two local shows will coincide with the Kentucky Travel Industry Association spring conference, which is being held downtown on May 17th. I mentioned the second show is set for opening night of Friday After 5. The public is invited to attend both nights and there is no cost to attend. It's absolutely FREE.
FRIDAY AFTER 5 2023 LINEUP IN OWENSBORO KY
The long-awaited musical lineup is taking shape, as Friday After 5 prepares for a great 27th season with amazing bands, a couple of historic announcements, along with new community and tourism partnerships.
To keep up to date, visit
www.fridayafter5.com
and download the free app to follow the full lineup of events times, and stages for this wonderful family fun-filled "Art of Music" season from May 19, 2023 – Sept 1, 2023.