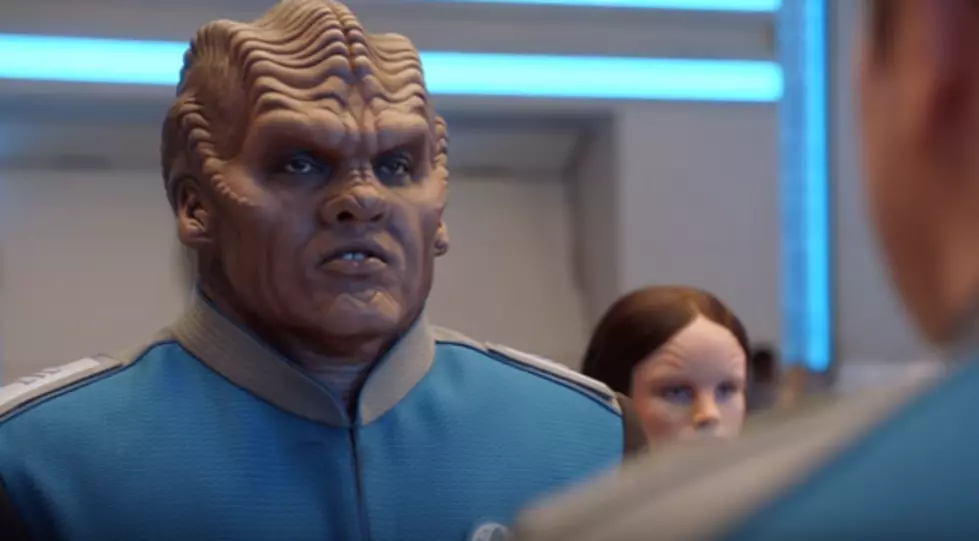 EG on TV, etc. Episode 15: Fall TV Preview Part One [VIDEO]
FOX via YouTube
Okay, after weeks and weeks of promising a Fall TV preview, I'm now officially ready. What I'm going to do is take each episode and each upcoming week and let you know what's new, what's coming back, what's streaming, and so forth.
Week one has a couple of big returns and a new sci-fi spoof show. Let's get to it! 
So will Cher pop up on American Horror Story: Cult? I'm crossing all of my appendages in the hopes she does. Get ready for the new season, premiering Tuesday, September 5th at 9:00 p.m. on FX and take a look.
All right, here's a palate cleanser, a look at the new season of E!'s Eric & Jessie. The couple has made the move to Nashville. First episode, Wednesday September 6th at 9:00 p.m.
Family Guy creator Seth MacFarlane is back in front of the camera for his new sci-fi spoof series for FOX, The Orville. It's normal time slot will be on Thursdays at 8:00 p.m. beginning September 14th. The first episode will air at 8:00 p.m. on Sunday, September 10th.
Last but not least, a peek at the second half of season three of Fear the Walking Dead premiering Sunday, September 10th at 8:00 p.m.
See anything you like? We'll cover week two in the next episode. Happy watching!