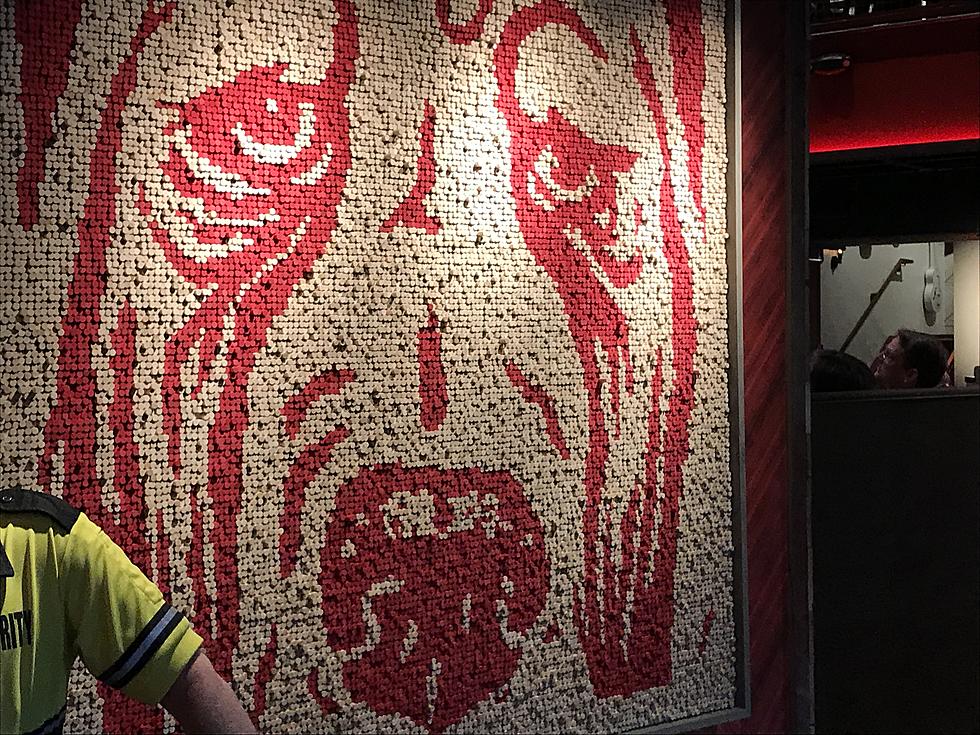 Erin Went to Ole Red Gatlinburg [PHOTOS]
Grant
It had been five years since I had vacationed in the Smokies and it was a lot more fun than I remembered. I had a list of things I wanted to do this time and one was to make a trip to the newly-opened location of Blake Shelton's Ole Red in Gatlinburg. Here's what happened. 
It was a girls trip with me, my Mom, my sister, and Zoey making the trek to almost the edge of where all the action starts in town. Okay, a landmark for where to find Ole Red, it's right before you hit the turn for Ripley's Aquarium and it's near Cooter's.
We got there right around 11, early lunch time. Since we were going to have a bigger dinner that night, we were just going to order some appetizers. We hit a roadblock right off the bat; we wanted the Fried Pickles & Bread and Butter Green Tomatoes, well, they had run out of pickles! Now mind you, we got there not long after they opened. What gives? Is it possible everyone else there ordered those before we got there, yes, but it was weird.
On to choice number two, the Redneck Nachos. OMG! This app more than made up for the pickle absence.
REDNECK NACHOS* 
Kettle Chips, Smoked Chicken, Rotel Cheese Sauce, Pickled Jalapeños, Avocado, Sour Cream, Red Bar-B-Que Sauce, Green Onions
Yes, it's traditional nachos with homemade kettle chips and the chicken was an interesting element. I would think pulled pork might be better suited for these types of nachos. The pickled jalapenos were hot! I almost busted open Zoey's milk she wasn't drinking.
As far as the atmosphere, it was filled with music, as in there was a big music video wall above the main stage. It just happened to be playing the Blake and Trace Adkins duet "Hillbilly Bone" when we walked in. I said stage, yes, there's live music every day starting at 11:30 a.m. at Ole Red. We were treated to Mike Snodgrass.
Fried pickles or not, we enjoyed our time at Old Red. Locations in Nashville and Tishomingo, Oklahoma are now open. Ole Red Orlando will be opening up in spring of 2020.