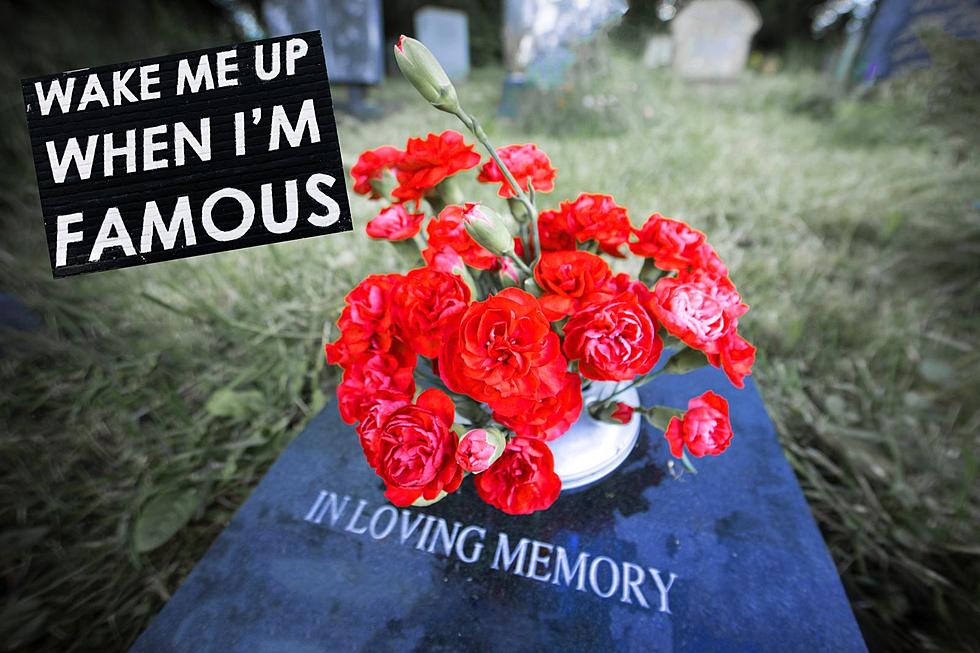 5 of the Most Famous People that are Buried in Indiana
canva
I don't normally seek out graveyard information, but this is too interesting not to share with you.
There are plenty of celebrities born in Indiana, and some of them I didn't even know about. Then I did a little digging (Pun intended) into famous people that are buried in Indiana.
10 of the Most Famous People that are Buried in Indiana
There are more political figures and athletes buried in the state of Indiana than I could even count. I found ten famous actors, singers, and entertainers that are buried in Indiana that might surprise you.
James Dean
James Dean died tragically at the young age of 24. He was in a car accident while in California. Dean is buried in the Park Cemetery in Fairmount, IN.
Park Cemetery 7843 S 150 E, Fairmount, IN 46928
Read More: 35 Celebrities Who Were Born in Indiana
James K. Best
He's best known for playing Rosco P. Coltrane on the television series 'The Dukes of Hazard. He was born in Powderly, Kentucky, but his final resting place is in Indiana's first state capitol - Corydon, Indiana.
Cedar Hill Cemetery Corydon, Harrison County, Indiana
Dan "Dangerous Dan" Toler
Fans of Allman Brothers Band know about "Dangerous Dan". The guitarist rests near his parents in Glenwood, Indiana.
Bobby Helms
If you love every version of 'Jingle Bell Rock', and you love them all, then you have Bobby Helms to thank. That just happens to be his signature song.
Regis Philbin
Yes, actor, host, and all-around entertainment guru Regis Philbin is buried in Indiana. he graduated from the University of Notre Dame, and that is where he wanted to be buried.
38 Celebrities Who Were Born in Indiana
There are a bunch of famous folks that everyone knows were born in Indiana, but there are even more that you didn't know about. Most of this list is arranged in alphabetical order, except for the handful of celebrities born in our neck of the woods here in southern Indiana. I gotta give them a little preferential treatment.
15 Movies You May Not Have Known Take Place In Indiana
Just to be clear, these movies were not necessarily filmed in Indiana, although some were - all of these movies are set, or take place in Indiana.