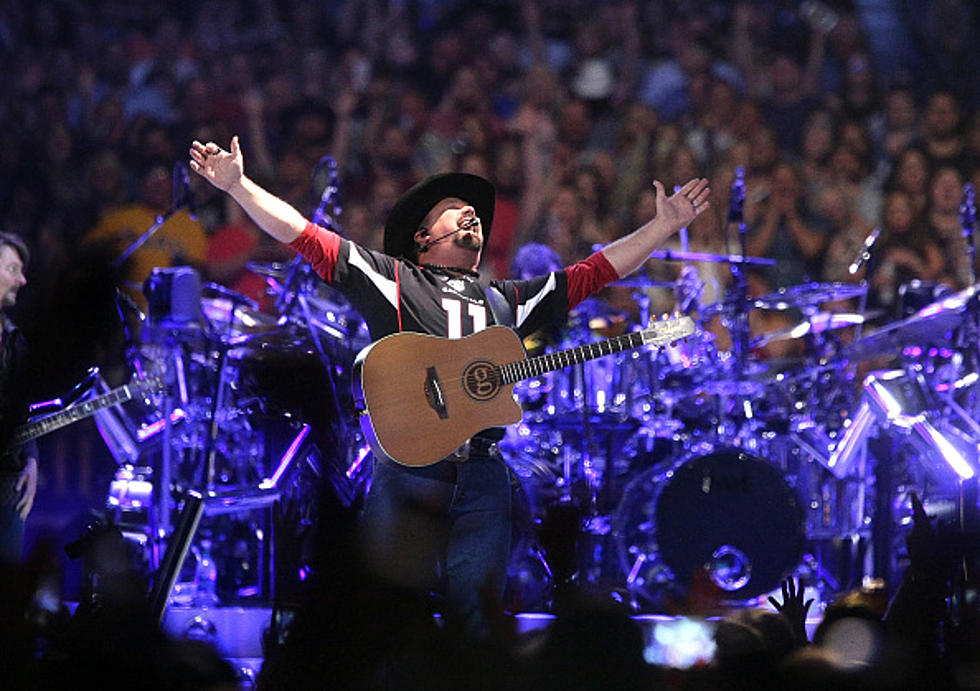 Garth Brooks Releasing 1000 New Seats for Sold Out Concert at Nissan Stadium in Nashville
John Medina/Getty Images
As you already know, Garth Brooks is bringing his 2021 tour to Nissan Stadium in Nashville.  Tickets for the show just went on sale on Friday, June 25th and the show is officially SOLD OUT.  However, yesterday, we received some exciting news from Garth's team and it's huge.
On Friday, July 16th, at Noon, more great seats for the show are going to be released.  Here's what we know.
The Garth Brooks Tour will officially open on Saturday, July 10th in Las Vegas.  According to the tour, "Heavy expectations from Las Vegas indicate that certain sightline areas now held in Nashville will be released."  That means, 1000+ additional tickets are being released for the Nashville concert, which, by the way, will be Garth's first ever at Nissan Stadium.
In case you missed the official concert announcement about a month ago, check this out.  There's no doubt that Garth knows how to hype a show!
I have said this many times before and it's true.  If you've never been to a Garth Brooks concert, it's a must.  Without a doubt, seeing Garth Brooks live should be near the top of every bucket list.  As someone who has seen him in concert multiple times, I can assure you that he is the absolute best.  His live shows are electric, non-stop and full of Garth's biggest hits (and there are PLENTY of them to choose from).
If you'd like to take a chance at snagging tickets for this SOLD OUT show, get ready!  Tickets are priced at $94.95 (all-inclusive).  That's $77.53 + $7.25 service charge + $3.00TT + $7.17 tax.
This new batch of tickets will go on sale at Noon (Central Standard Time) next Friday, July 16th and there are only three ways to get them:
1) Ticketmaster.com/garthbrooks
2) The Garth Brooks Line at Ticketmaster (1-877-654-2784)
3) The Ticketmaster app on your mobile device
Good luck and get ready!  These 1000+ tickets are expected to sell out in minutes, maybe even seconds.  So, get on your mark.  Get set.  Get Garth!
CHECK IT OUT: How He's Changed! Garth Brooks' Storied Career in Pictures
ALSO: See Inside Garth Brooks and Trisha Yearwood's Malibu Beach House:
"
"