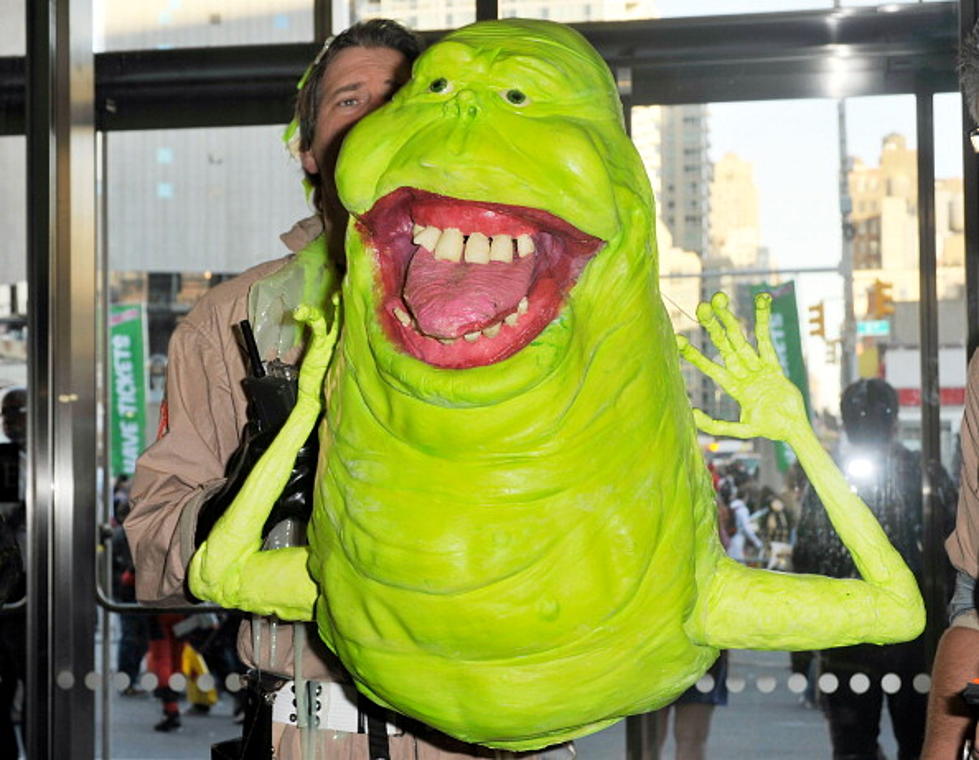 Whiz the Famous Ghosts Quiz to Win Happy Halloween Weekends Tickets at Holiday World
Daniel Zuchnik/Getty Images
Happy Halloween Weekends have returned to Holiday World and we're celebrating here at WBKR with your chance to win tickets for the fourth week in a row.  So far, we've quizzed you about popular Halloween candy, Halloween movies and famous witches. This week, we're shifting gears and celebrating some of the most popular ghosts ever!
We have created some "spooky" trivia for you that celebrates some of the most ghosts from television and film.  And, of course, we're challenging you to Whiz the Quiz!  If you can score an 80% or higher, you'll be entered to win a pair of tickets to Happy Halloween Weekends, which run each Saturday and Sunday through Halloween.  We'll call a new winner each morning during the show (October 18th through October 22nd) and we'd love to call YOU with a pair of tickets to the park.
So, are you ready?  Do you think you know your ghosts?  Round up the kids and let them help.  On your mark.  Get set.  Whiz the Quiz!
Can You Whiz our Famous Ghosts Quiz?
Here at WBKR, we're celebrating Happy Halloween Weekends at Holiday World with some fun, Halloween ghost trivia. If you can WHIZ our QUIZ (by scoring an 80% or higher), you'll be qualified to win a pair of tickets to Holiday World, where Happy Halloween Weekends continue each Saturday & Sunday through Halloween.
Happy Halloween Weekends are underway now and continue through Halloween.  Holiday World is open Saturdays from 11am to 8pm CDT and Sundays from 11am to 6pm CDT.
Tickets are only available for purchase online.  To "Pick Your Date" and purchase your tickets, CLICK HERE!
Also, Holiday World urges park-goers to wear costumes. There are just a couple of rules to keep in mind to make sure you help maintain the park's G-rated atmosphere:
Family-friendly only, please – no blood, guts, gore, or revealing costumes
No costume masks that cover the entire face and no weapons (real or fake)
When riding rides, you will need to remove any capes, hats, scarves, costume wigs, handheld props/accessories and anything else that might change the shape of your body or height.
SWEET: Here are the most popular Halloween candies
LOOK: 34 spooky dessert recipes for this Halloween