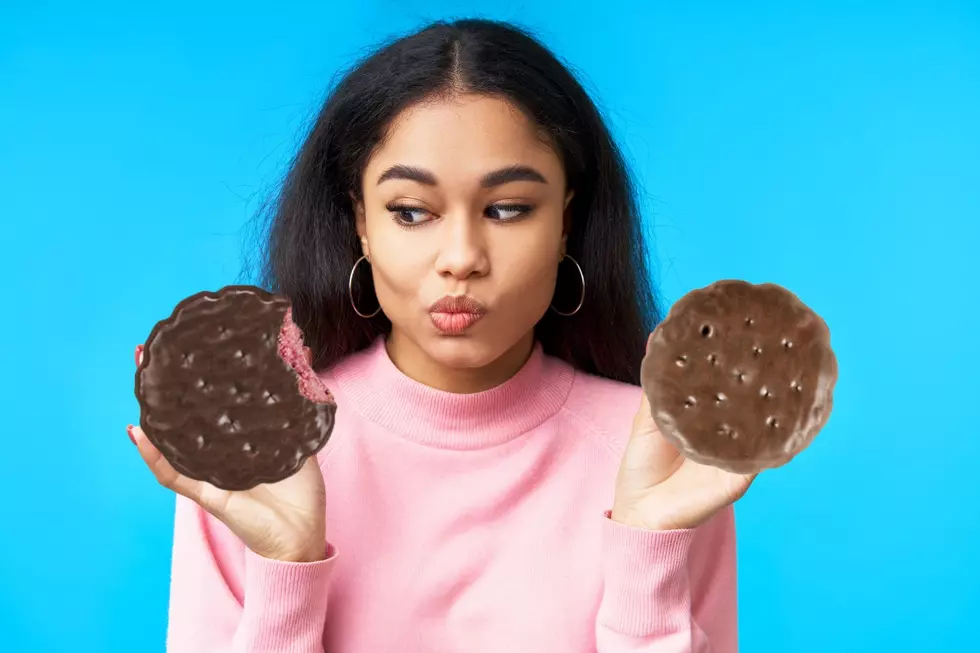 Girl Scouts Announce New Cookie 'Raspberry Rally' Here's How to Order Them
attachment-ABC_23_MarComm_MeetTheCookies_Graphics_ABC-RaspberryRally_255x255_white
They are basically the unicorns of the cookie world. Their season doesn't last very long, and they are introducing a new flavor for 2023. I'm talking about Girl Scout Cookies!
And The New Flavor Is...
Raspberry Rally! This thin, crispy cookie infused with raspberry flavor and dipped in chocolaty coating* is sure to become a new favorite—some may even say it's the sister cookie to the beloved Thin Mints
Cookie 'E' Commerce
The new Raspberry Rally cookie will only be available to order online. This is the first Girl Scout cookie to be offered exclusively online. In a press release from Girl Scouts, they say that this new way of selling cookies will help to enhance girls' e-commerce sales and entrepreneurial skills
Lessons That Last A Lifetime
Selling cookies is helping girls learn about business and selling skills. Everything they learn about selling helps shape what their future looks like.
Watch: Lessons That Last A Lifetime from GirlScoutsUSA on Vimeo.
We Are Girl Scouts of the USA


Girl Scouts bring their dreams to life and work together to build a better world. Through programs from coast to coast, Girl Scouts of all backgrounds and abilities can be unapologetically themselves as they discover their strengths and rise to meet new challenges—whether they want to climb to the top of a tree or the top of their class, lace up their boots for a hike or advocate for climate justice, or make their first best friends. Backed by trusted adult volunteers, mentors, and millions of alums, Girl Scouts lead the way as they find their voices and make changes that affect the issues most important to them.
Girl Scouts of Southwest Indiana, Inc.
5000 E Virginia St
Stes 2 & 3
Evansville, IN 47715
Phone: (812)421-4970
Girl Scout Cookies: 10 Varieties of Cookies that will Make Your Mouth Water
They are basically the unicorns of the cookie world. You can only get them one time a year, and they disappear fast. I'm talking about Girl Scout Cookies!
The Top 10 Most Popular Types of Halloween Candy in America
America's favorite types of Halloween candy range from candy corn to M&Ms. Here are America's favorite kinds of Halloween candy, starting with number 10 working our way to the number one most popular type of Halloween candy.
15 Things You'll Find in Every Southern Indiana Grandma's House
Whether you call her Grandma, Memaw, Nana, or something else you know that there are some things that they all have in common. The items you'll find in your grandma's house never seem to age, they are just always there. If your nana isn't around anymore, these photos will definitely bring back some memories for you.