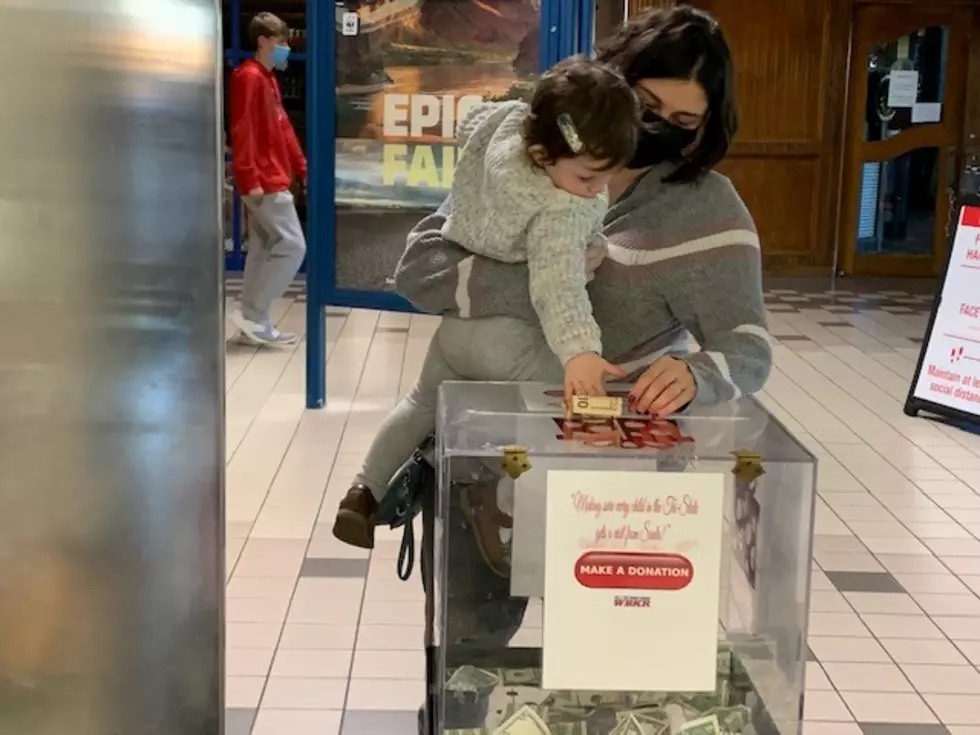 Giving, Christmas Wish Week One Wrap-Up in Photos
Barb Birgy/WBKR
It's hard to believe that week one of the 44th Season of Christmas Wish is in the books. It was a very busy week investigating letters, working with schools, excepting donations, family adoptions and volunteering. Here's a look back at week one from the Christmas Wish Headquarters inside of the Towne Square Mall. #giving #thankful
Let's take a look back at week one from the Christmas Wish Office where it was a very busy kick-off. It was a week of familiar faces, volunteering and giving. We're just getting started, but much progress has been made.
Christmas Wish will be open Monday-Friday from 9A-6P and on Saturday from 12P-4P. Our Elf Volunteers have been working  hard "Making sure every child in the Tri-State gets a visit from Santa" this holiday season, and a hot meal on Christmas Day with a ham or turkey.
Here's the most asked for items that kids are obsessing over this season.
And, if you or someone you know needs assistance this year, don't hesitate to submit your Christmas Wish letters ASAP. We want to be sure every child gets a visit from Santa Claus this year and a hot meal on the table Christmas Day!
Sunday, December 12th, 2020 is the very last chance to submit your wish letters.
Please remember as you see these photos, or hear us on the radio telling the stories, that the need is still there. We are already over 1900 families, with close to 1300 Christmas meals including a ham or turkey. We'll take care of Christmas for over 8,000 children, equaling over 30,000 toys. So, if you see someone that donated 40 bikes or 60 hams, as you can see, that will just get us started. We have a lot of work to be done.
Here's some wonderful moments from week one (in no particular order). Even if for some reason, I didn't meet you or see you, when you stopped by, just know that we appreciate your donation very much. It will be put to good use.
WBKR Christmas Wish Week One Wrap-Up
Enter your number to get our free mobile app
Most Popular Christmas Toys and Gifts This Season
44th Season of WBKR Christmas Wish is Underway!