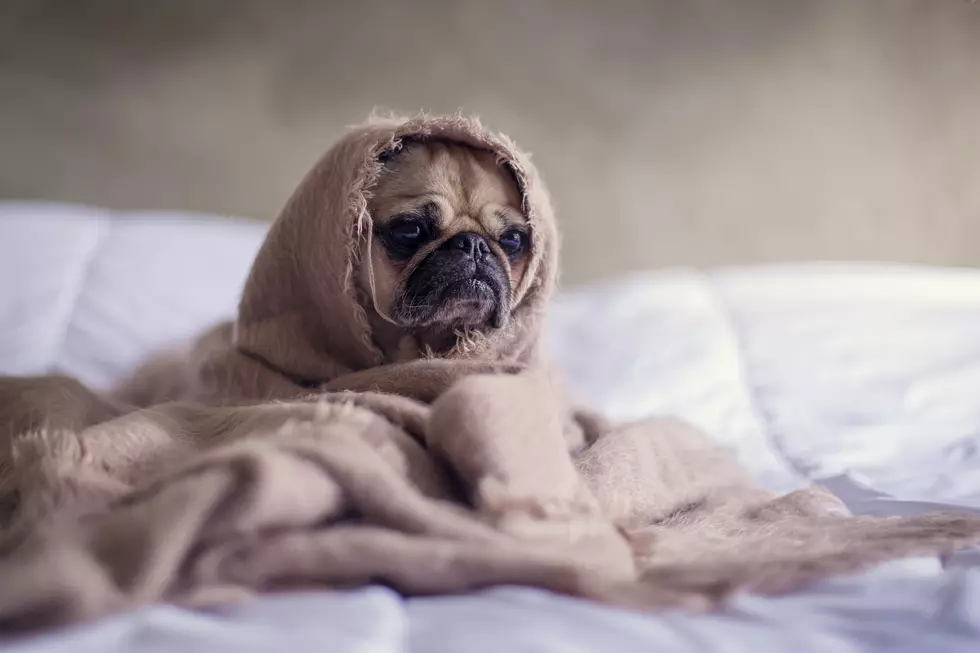 There's a Fun Halloween Costume Contest for Dogs in McLean County, KY
Matthew Henry/Unsplash
McLean County businesswoman Natalie Hardin walked into PetSmart a few days ago and noticed that the store was selling a bunch of Halloween costumes for dogs. That's when the idea hit her- like a big rawhide bone right upside the head. LOL!  She immediately thought, "We need to have a costume contest for dogs in Sacramento!" And, well, guess what? They're going to.
Natalie said she doesn't think McLean County's ever had a costume contest for dogs, so she chatted with her friend LaRae Travis and, together, they cooked one up. By the way, LaRae LOVES dogs and Natalie knew she was the right person (i.e.the superhero) for the job.
As Natalie says, "I knew I didn't really have anything to do next Tuesday, so why not have a costume contest?!"
That contest quickly became a fundraising event for the McLean County Animal Shelter, which, because of being nearly maxed to capacity with dogs and cats, has found itself in need of lots of pet food.
So, entering your dog in the contest is going to be incredibly easy. All you have to do is bring some dog food to the big show.  And, of course, you need to dress up your dog and bring him/her too.
The costume contest will take place Tuesday, October 25th at the walking track in Sacramento.  I asked Natalie where exactly that is and she said at 3rd and Oak Street right across from Town Hall.
Though the idea came about so quickly (thanks to Natalie's random PetSmart visit), all sorts of folks have stepped up to be involved and help.
Barkside Grooming has donated to the event, as has Jeremy McLaughlin, who does K-9 training in the area.  And 431 Log and Lumber has donated trophies.
As for those prizes, Natalie says winners will be crowned in THREE categories: Prettiest Dog, Scariest Dog and Best All-Around!
And Natalie and LaRae have rounded up some fun judges for the event as well. Natalie says that two "professional nanas" have signed on to judge- Lisa Riley and Debbie Knight- as has Betty Howard, who's currently serving as the Mayor of Sacramento.
In addition to winning trophies, the winning dogs will also be awarded some delicious homemade dog treats that Natalie is cooking up in her own kitchen!
So, if you have a dog that you think should compete in Sacramento's first-ever Dog Halloween Costume Contest, be at the walking track next Tuesday (October 25th) at 5:30pm.
As you see in the cover art for the contest, there is an emphasis on FRIENDLY furry friends.
60 Adorable Photos of Dogs Wearing Sweaters
To celebrate National Dress Up Your Pet Day, I asked my friends if their dogs ever wear sweaters. The overwhelming answer was "Yes" and we have dozens of photos to prove it.