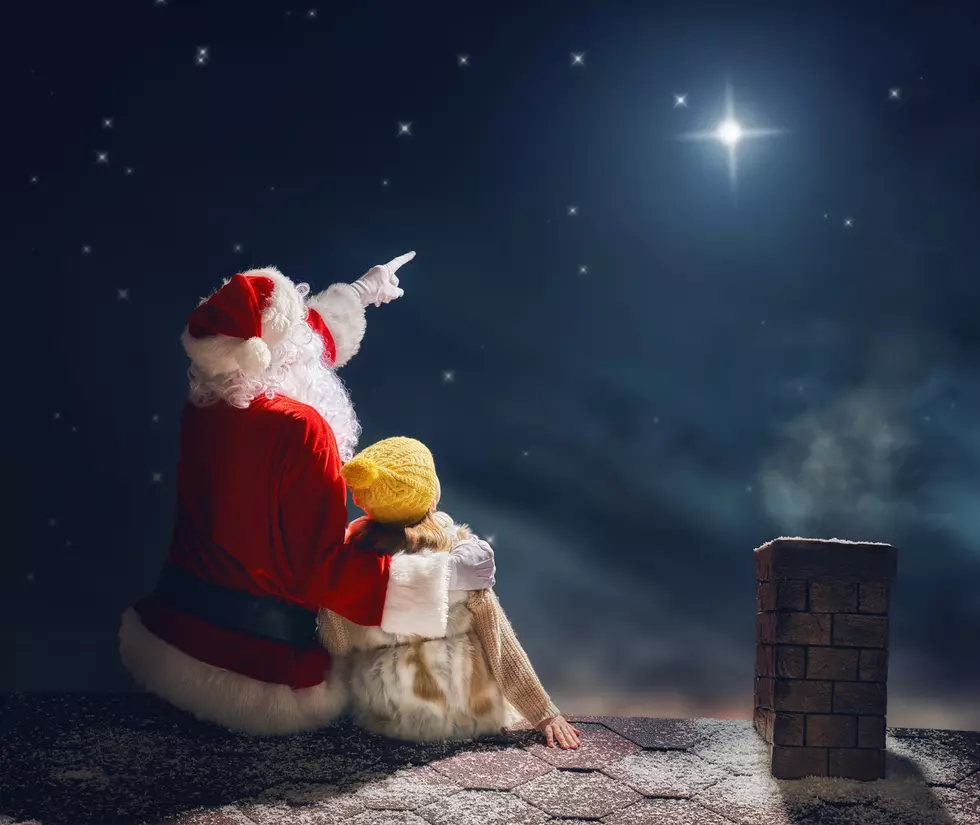 Heartbreaking and Inspirational Christmas Wish Moments
Choreograph
So many you gave back this holiday season to give needy families a feeling of hope for the future. Here are some special moments from the 2020 season.
These are some of the most heart-breaking and inspirational moments of the 2020 Christmas Wish season.
This season we met a first time Grandma who was anticipating Christmas with her 4-month-old grandson, Theodore James. With tears in her eyes, she delivered the gifts she bought for him, and shared that he passed away just three weeks prior. She wanted to deliver the gifts to Christmas Wish in his name. After that, the entire family went shopping and dropped off more gifts.
On Sunday we received a message through the Christmas Wish Facebook page from a homeless young Mom. We were set to close at 4:00 and she wasn't sure if she would make it in time. I assured her that we would wait, and take care of her. What we didn't know at the time, is that she was walking to see us, and that it was so cold out. She walked for over an hour just to assure that her babies received Christmas. Her story, which is devastating, will stick with me for years to come. Her determination and dedication to her girls was something special to witness.
Meet Collin Howard, a 10-year-old young man that raised money to help Christmas Wish. Not only did he give from his own piggy bank, but encouraged other family and friends to give too. He dropped off $410 dollars, but that wasn't the end of the giving!
Here's what his Dad had to say after that visit.
"He donated his hard earned money to Christmas Wish and was so inspired by what he saw at the headquarters that he's determined to do another donation campaign this weekend. He posted a challenge video to our friends and family around the area and has already raised another $800 that he will be contributing! This young man has done great things because of how inspired he was by your broadcasting and letter reading."
My husband Chris loves to volunteer after he leaves work and on the weekends. His favorite job is to call recipients to let them know that their wish was granted. On this day, with just one phone call, Christmas Wish came to a stop. Weeks prior, a Mom wrote in to Christmas Wish for the very first time. She wrote a wish letter for her young daughter and her two grand babies. Chris had trouble reaching the daughter to let her know that her packages were ready for pick up. So, he called Mom only to find out that she had passed away that morning. Our hearts were broken for this family. This was on Sunday.
Then just days later, we learned of another Mom that passed away, leaving teenage daughters behind that very morning. We were devastated, and there wasn't a dry eye in the house. We wrapped all of the gifts so they could be given to the girls, from their Mom. I'm crying just remembering that afternoon.
It was an emotional day when the Owensboro Grain crew stopped by this season to make their annual check presentation. Christmas Wish is so important to Tim Harley, who was diagnosed with Glioblastoma on September 24th, 2019. Here's the emotional interview.
George Greenwell passed away last month and not only left a family in grief, but a banking community as well. He was a US Army veteran, beloved in the banking industry, and had a charitable soul. U.S. Bank stopped by the Christmas Wish office to make a monetary donation in his memory.
With all of the sad moments, there were many happy ones too!
Let's talk about Kalyn Fiorella Burns for a moment. This lady is amazing. Not, only does she volunteer every moment that she can, but she also donates. This year she stepped up to the plate big time.
"I'll be donating 100% of my tips this Saturday at O'Bryan's Bar & Grill from 4pm until close (midnight). My amazing boss will be matching my tips for a donation as well! Come see me this Saturday, bring a toy, and give me a big ol' fat tip! It's all for the kids!"
Kalyn lit up social media requesting donations, challenging others to give, and sharing the Christmas Wish mission. She was a fundraising machine and we are so grateful.
So many of you, like Kalyn, found unique ways to raise funds this season. From businesses to individuals, so many gave in such a BIG way to ensure that every child in the tri-state got a visit from Santa this season.
What can I say about these beautiful humans in the photo above. From fundraising, adopting families, challenging others, to giving, we can't thank them enough. Denise, Barry, Jimmy, Janie, the city of Beaver Dam and the biker community always come through in such a BIG way.
It made my heart smile when Florence walked in to the Christmas Wish Office again this year. Florence crochets and knits 365 days a year for Christmas Wish. She has one goal in mind. To help needy families in the tri-state. Whether it's baby blankets or hats, she knows that when someone is down on their luck, knowing that someone cares enough to knit you a hat is very special. And, they're one of a kind. We truly look forward to seeing Florence and her beautiful family every year at the Christmas Wish headquarters!
Because of Santa for St. Jude, Ohio Valley Insurance, Bobby Ray, American Legion Post 9, Toys for Tots and Fast Lane Auto Repair, every child that qualified for a bike or scooter, received one from Santa this season! So, amazing.
So Many Bikes & Scooters Donated to Christmas Wish
There were so many stories and events to share from the 44th season of Christmas Wish. Just know that we'll be thinking of you, and praying for your families. Let's hope that 2021 brings only joy to your lives. And, thanks to SO many that brought joy to the lives of needy families through giving. #blessing
Enter your number to get our free mobile app