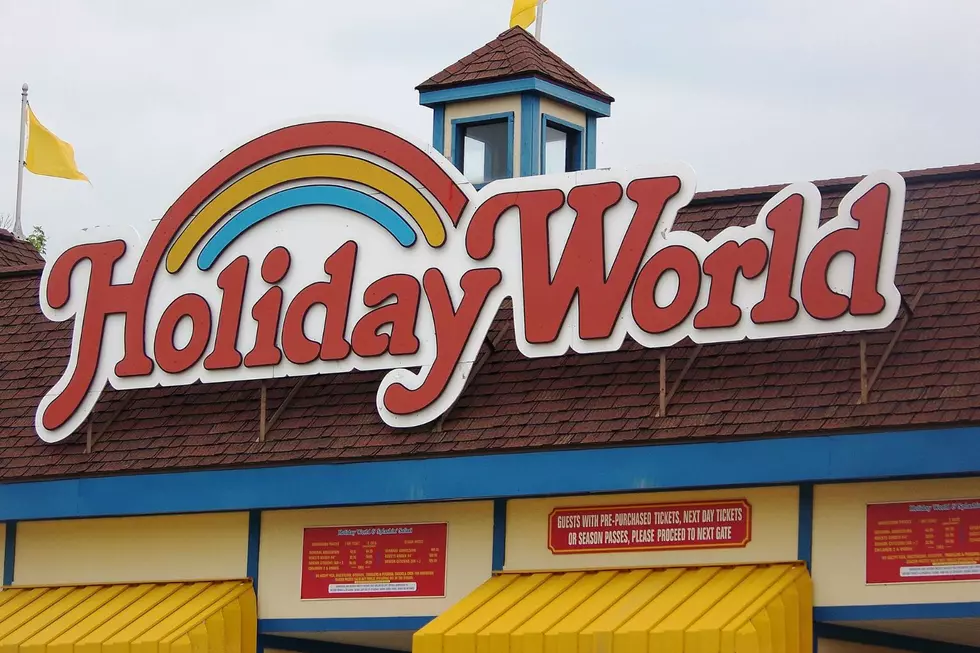 Holiday World Offering Free Admission to 4-5 Year Old's for 2023 Season
Alex Pierce/WBKR
Outside of the world-class rides, one of which was recently named the best of its kind in the world, there are three big things Holiday World offers that very few, if any, other theme parks do. Say it with me, just like the kids in the commercial do — "free soft drinks, free parking, free sunscreen!" Now, they've added another freebie for families — free admission for kids ages four to five years old. I'm not sure how well that will flow in future commercials, but I imagine it sounds pretty good to parents with kids in that age range.
Holiday World Offering Free Admission to Kids 4-5 Years Old Starting in 2023
The Santa Claus, Indiana theme park announced on Wednesday that children ages 4-5 will be admitted free with the new Pre-K pass (children 3 and under are already admitted free of charge). The passes will be good for the entire 2023 season and can be used multiple times.
How to Get Your Free Holiday World Pre-K Pass
The passes will only be available online through the Holiday World website. You will not be able to purchase them at the gate on whatever day you decide to visit the park. All you have to do is add the pass to your cart.
You will need to bring one of the following documents to the Guest Services at the park entrance to prove the child you're using it for falls within the age range.
Birth certificate
Passport
Green card
The park says it will accept original or digital versions of any one of these documents.
Important Notes About the Holiday World Pre-K Pass
In order for your child to qualify for a Pre-K Pass, they must not turn six years old before May 6th, 2023. Plus, parents are not required to purchase a regular season pass in order to get a Pre-K Pass, and there is no limit to the number of passes you can get. However, the park's online cart does limit the passes to 10 per transaction, so if you would need more than that, you'd have to get the first 10, finish that transaction, then start a new transaction to get the remaining number you need.
Passes will be available until September 4th, 2023.
For more information on the Pre-K Passes, or to get yours, visit the Holiday World website.
[Source: Holiday World]
See Renderings of Compass Commons - Holiday World's Team Member Housing
The
Compass Commons
project will offer affordable housing for qualified seasonal Team Members working at Holiday World & Splashin' Safari. It is expected to be complete in May 2023.
25 Must-Try Rides at Holiday World & Splashin' Safari