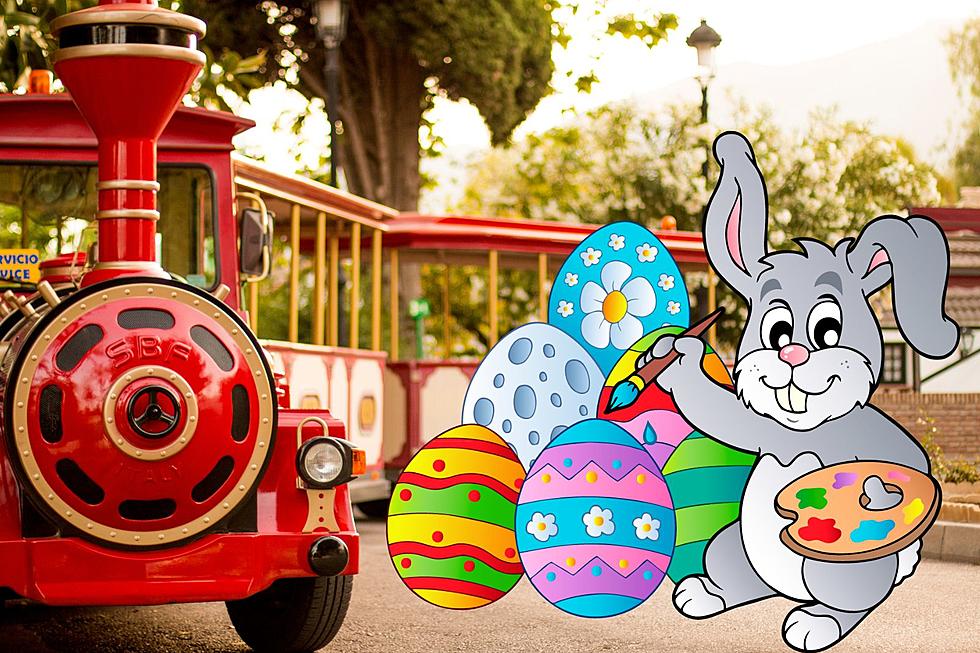 Hop On This Indiana Train For A Super Fun Easter Adventure
CANVA
Who wants to hop on a train for a super fun and exciting Easter Adventure? Indiana Train Rides are so much fun.
EASTER BUNNY EXPRESS EVENT DETAILS
Train rides are an absolute blast especially when you can climb on board and leave your cares behind to go visit a big ole bunny.
Wanna see the Easter Bunny?  You can and here's how
The 22nd annual running of the Easter Bunny Express will depart from Connersville's Grand Central Station and make 4 round train trips to the Easter Bunny Patch 2 miles away. Come and meet the Easter Bunny and hunt for his Golden Egg. The egg hunt is open to children ages 9 and under. Don't forget your basket! All seats are $10.00 ages 2 and up. Trains and the egg hunt operate rain or shine.

 
HERE'S WHEN IT'S HAPPENING
Saturday, April 8 at 10:00 AM, 12:30 PM, 2:30 PM, and 4:30 PM
If you can't make this train ride Indiana has several different options for train rides in 2023.  You can check out all the different options at Indychild.com.
Nickel Plate Express is chugging into Noblesville to participate in Nickel Plate Arts' popular Welcome to Fairyville event.

Nickel Plate Express will offer the Fairy Caboose ride, which will depart from Bolden's Dry cleaning on Saturday, April 22. Trains leave at 10 am, 11 am, 12 pm.

A perirenal family event, Welcome to Fairyville offers the opportunity to enjoy fairy merriment in a small-town setting.

Passengers will enjoy a Fairy themed decorated caboose along with a sweet treat during these 20- minute caboose rides over the White River and just north of Forest Park and then returning back to downtown Noblesville.
Bucket List Things to do in Indianapolis
Here are 10 of the bucket list items you don't want to miss in Indianapolis.