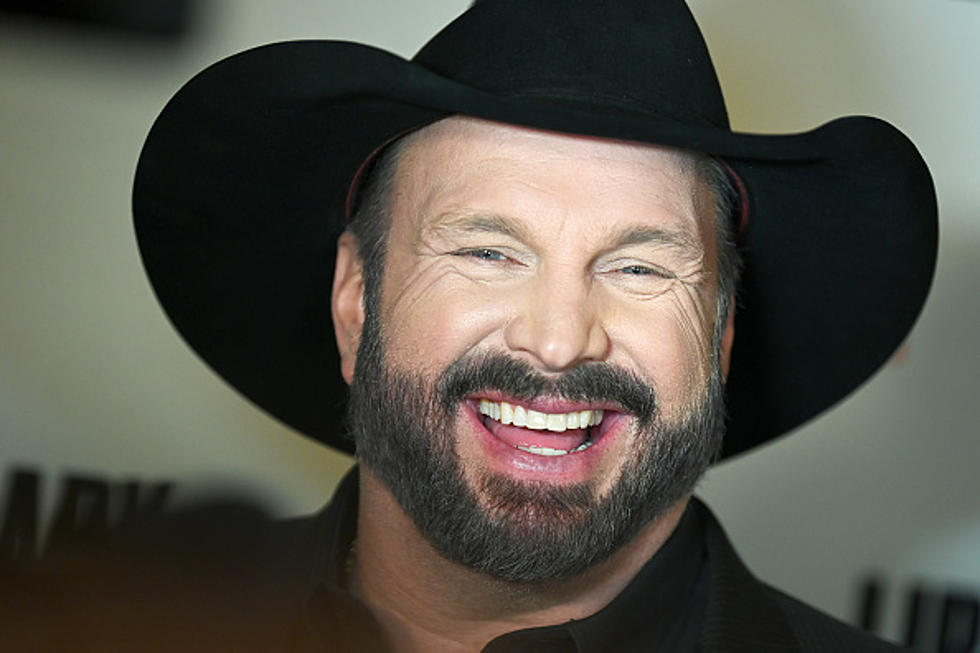 Pro Tips on How to Score Garth Brooks Tickets for Concert in Nashville
Shannon Finney/Getty Images
Garth Brooks is coming back to Nashville! Of course, the last time Garth was scheduled to play at Nissan Stadium, Mother Nature didn't cooperate.  At all.  Severe thunderstorms caused the complete cancellation of that show.
GARTH'S COMING BACK TO NASHVILLE
Well, late last week, Garth shared some exciting news on social media. He's coming back home!
TICKETS ON SALE FRIDAY
Tickets for the show are set to go on sale Friday, March 4th at 10am CST.  If you've ever been to a Garth concert before, you know that ticket sales can seem a little bit like The Hunger Games. You have to be in it to win it.
So, we're sharing some pro tips on how to land tickets to his show.  Look.  There's no doubt the demand for tickets to the Nissan Stadium concert is going to be insane.  And here's why.
The April 16th concert is the only Garth date scheduled for Tennessee/Kentucky and this is the last stadium tour date in Nashville. Over 70,000 fans were in attendance of for the 2021 concert that was unfortunately rained out.  Over 77 cities where Garth has toured have seen all-time attendance records at the venues he's played in.  In other words, this concert is going to be HUGE!
HOW TO GET GARTH BROOKS TICKETS
There will be THREE ways to get them:
1) www.ticketmaster.com/garthbrooks
2) The Garth Brooks Line at Ticketmaster 1-877-654-2784
3) The Ticketmaster app on your mobile device
This concert will feature "In-The-Round" seating and all tickets are $94.95 ALL INCLUSIVE.  That's a ticket price of $77.53 + a $7.25 service charge + a $3.00 Ticketmaster fee + $7.17 sales tax.  ALL SEATS ARE RESERVED.
You are urged to go NOW to the Ticketmaster.com/GarthBrooks and create your Ticketmaster account (if you don't already have one).  It will certainly be more convenient when the ticket sales begin Friday morning.
GARTH BROOKS TICKET PRO TIPS
Now, here's my Garth Brooks Pro Tip and, yes, it comes from vast experience in trying to purchase tickets for his shows in Nashville, Louisville and elsewhere.  Honestly, it comes from lots of ticket-buying experience for other popular events too- like Hamilton and Harry Potter and the Cursed Child on Broadway. On the day of the on sale, GET IN THE QUEUE LINE and DO NOT MOVE OUT OF IT.  Yes, I put that in ALL CAPS for a reason.
On Friday, March 4th, you'll be able to join the GARTH BROOKS WAITING ROOM online at 9am!  That will give you the best opportunity to first in line.
And here's another Pro Tip. When you get the opportunity to purchase your tickets, buy the first ones you are offered.  Normally, I am incredibly picky about concert/event tickets and their location in the arena, but not when it comes to Garth. The demand is so high that I literally urge you to buy what you can get.
By the way, for the Nashville concert, there is a limit of 8 tickets per person.
CHECK IT OUT: How He's Changed! Garth Brooks' Storied Career in Pictures
See 50 Essential 90s Country Songs