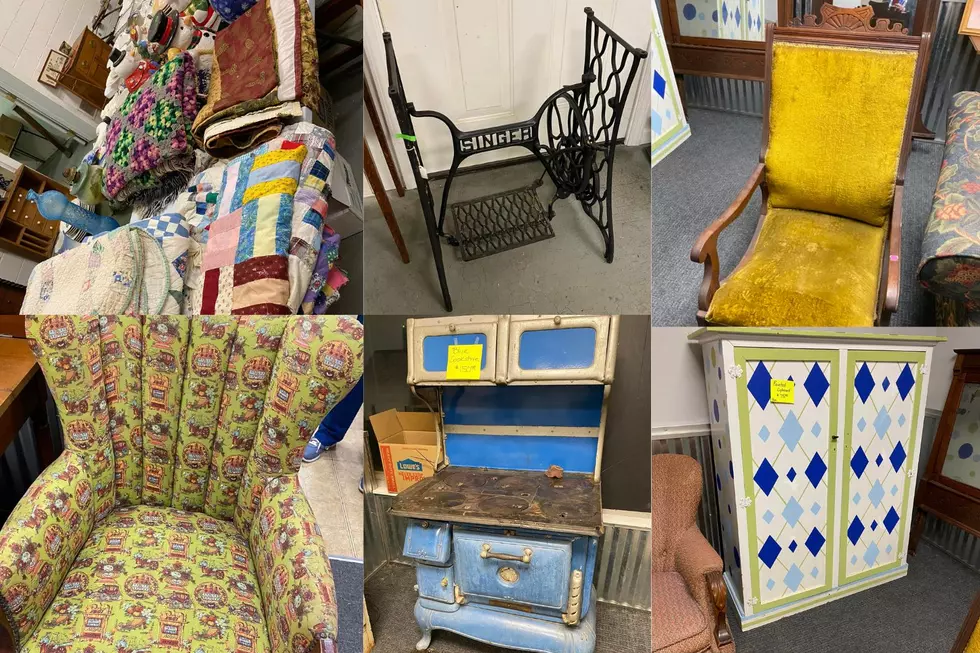 Huge Estate Sale In Owensboro This Weekend & This Stuff Is Amazing
MARY BETH RALSTON
Y'all know we love to bring you good bargains.  We've got a Friday Bargain of the Week that will knock your cheap socks off.
WHAT IS AN ESTATE SALE?
First, Estate sales are fabulous.  It's other people's stuff but most of the time this stuff is extra good and many times it is antique or vintage.
Here's how Estate Sales.net describes it;
An Estate Sale, also called a Tag Sale in some parts of the country, is a way of liquidating the belongings of a family or estate. These are usually much more than garage or yard sales. They are used when someone is in need of a way to sell items due to downsizing, moving, divorce, bankruptcy, or death. The public is invited into the home and given the opportunity to purchase any item that is priced for sale. At times there are items that are not for sale because the family has decided to keep them or new owners of the house have made them part of a contract to buy the house.
WHERE ARE THE BIG DEALS IN OWENSBORO THIS WEEKEND?
You know you meet those people that are your spirit animals and my friends, Mary Beth Ralston, Teresa Cook, and Louis Lee, are three of the best thrifters I have ever met.  They are also kind and always support others.  Mary Beth and Teresa are often helping others to host or prepare for estate sales.  This weekend Mary Beth is having the sale of all sales.  Saturday 8 a.m.-3 p.m. Sunday 10 a.m.-3 p.m. happening at 1006 Frederica the old Midtown Gourmet Meats.
She gave me all the details and some really fun photos so you can take a peek too.
I always wanted a Grand Father Clock.  This one is beautiful.
Quilts galore.  Who doesn't love to wrap up in a quilt and these are awesome.
This would make a great table base.
Can we say refinish and make it into a farmhouse kitchen table?
If you're looking for something unique this is it.
The perfect pieces to add to a laundry room or kitchen.
I would love to put this in a guest room if I actually had any room in my home.
Put all those beautiful quilts or some books inside here for a cozy space in your home to curl up and read.
FEED A FRIEND COMMUNITY THRIFT STORE HELPING THOSE IN NEED
Owensboro's Feed A Friend Community Meal and Thrift Store is located in downtown Owensboro and always looking for volunteers and folks wanting to give back to the community.