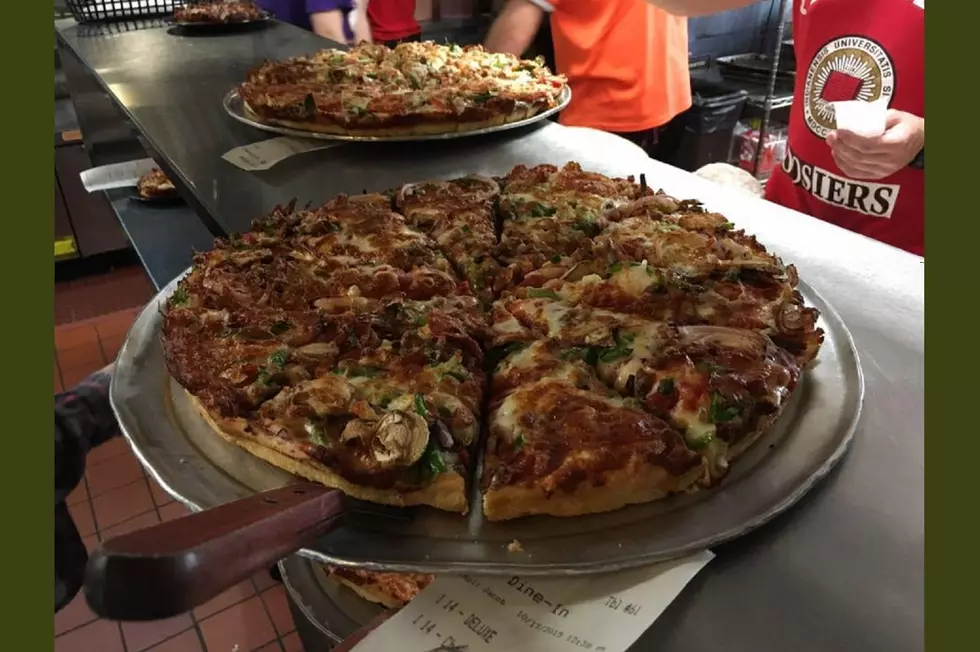 I Have Driven Two Hours Just to Eat This Pizza
Mother Bear's Pizza Campus/Facebook
Now, before we get started and before I get anyone's dander up, I love me some pizza and I love the local pizza places we have in Owensboro. Big fan.
It's just that Mother Bear's isn't in Owensboro and it is ridiculously amazing.
Here's the story of how I know about this awesome little joint on the campus of Indiana University in Bloomington.
Visiting used bookstores must be some kind of genetic thing in my family. My mom has always loved it. Her sister. MY sister. And me. And we have taken quick road trips just to see how many we can find and how many are good enough to get our business.
There's a great chain of used bookstores called Half-Price Books and there's one in Bloomington, and about a year and a half ago, my sister and I paid a visit. And, yes, of course, we checked out the town. I don't know what the general consensus is on Bloomington, but it's a nice little college town and IU has a beautiful campus.
And on that campus, is one of two locations of Mother Bear's Pizza.
And I am telling you it is extraordinary.
Typically, when I travel--and for whatever reasons--I don't usually go for pizza, much as I love it. And I wasn't necessarily thinking pizza when we found this place, because I checked the menu and there were many other types of offerings.
But, mind you, GET THE PIZZA if you go.
The varieties are eye-popping. The flavors are unique. And the sides--including these crazy delicious mushrooms--will make you slap your mama.
Since that 2019 excursion, I have been back twice. And, I also must give them high marks for their social distancing achievements inside the restaurant. And the atmosphere IS very cool. But if you're uncomfortable being in a restaurant--understandable--order it to go.
Get all you can out of life.
Yes, please continue patronizing our wonderful local pizza places and restaurants, but if you're going a little stir crazy and you're a travelin' foodie, do like we did. Become Goldilocks and visit Mother Bear's.
It's just right.
Enter your number to get our free mobile app
LOOK: Here are copycat recipes from 20 of the most popular fast food restaurants in America