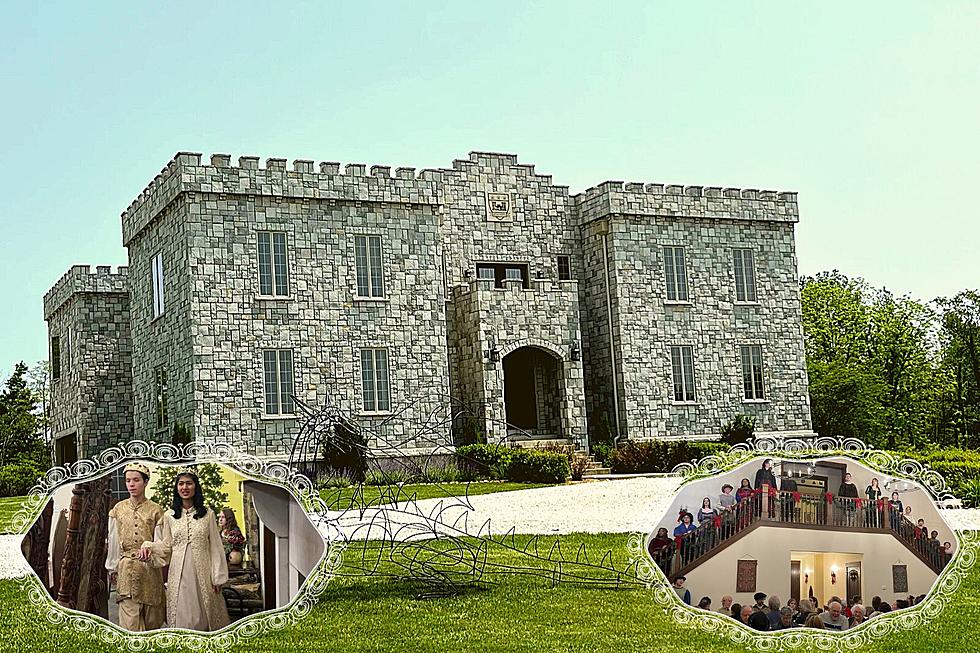 How About This Indiana Castle for a Medieval Holiday Getaway? [PHOTOS]
Clayshire Castle; Clayshire Castle/Facebook; Canva
When it comes to Christmas, I am all about tradition. It's the time of the year--like Halloween--when you can just let yourself go and allow yourself to indulge in all kinds of things you wouldn't the rest of the year.
Great, FATTENING food and lots of nostalgia, if you please.
Those great memories are why we all have our favorite Christmas songs, Christmas movies, Christmas decorations, etc. But if you REALLY wanted to go "old school" for the holidays, you could head back to a time that holds ZERO memories...for you and anyone else. How does a medieval Christmas strike you? That can happen at Clayshire Castle in Bowling Green IN.
A Medieval Getaway in Southern Indiana
Clayshire Castle makes any weekend or week-long getaway special ANY time of the year, but at Christmas, it's just a little extra special. And, of course, when you think "medieval" and "Christmas," you HAVE to be thinking of a Madrigal dinner. I've been to a few, but never at a medieval castle.
Christmas at Clayshire
This unique bed & breakfast tucked away in Clay County IN is about two hours north of Evansville, meaning your drive to get to a memorable vacation or mini-vac won't dominate your trip. And when you get there, you'll discover just how authentic it gets at Clayshire Castle.
The 21st-century amenities like a basement game room and exercise room are great, but wait until you get a load of the COSTUME ROOM. I mean, why NOT don medieval garb while you're in a castle? Clayshire has more than a hundred of them, including ones for children.
Are you ready to go, yet? Have you packed your lance and trusty steed? Well, then...off you go into the following gallery that will flesh out some of the attractions at Clayshire Castle.
Clayshire Castle in Bowling Green IN
This bed & breakfast REALLY kicks it old school. But it's so much more than medieval room and board.
Gallery Credit: Dave Spencer
LOOK: Which movies were filmed in Indiana?
Stacker
compiled a list of movies filmed in Indiana using data from
Movie Locations
, with additional information about each film collected from
IMDb
.
Gallery Credit: Stacker
LOOK: Best counties to raise a family in Indiana
Stacker
compiled a list of the best counties to raise a family in Indiana.
Gallery Credit: Stacker