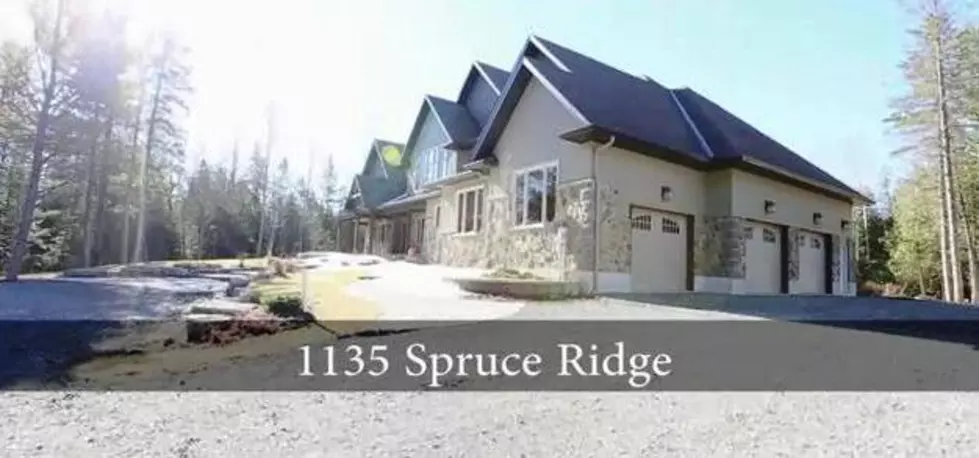 Inside Carrie's House – Moon Takes You on a Video Tour
You Tube
Carrie Underwood and husband Mike Fisher are selling their Canadian mansion for 2.2 million Canadian dollars (2.1 US!). They wed in July, 2010 and this house -- at 1135 Spruce Ridge Drive.-- was built that same year. So, they haven't spent a lot of time in it. It's just come on the market but the video exterior shots show snow!  Is there still snow in Toronto? You ready? Let's take a tour. Now, it's a little cheesy -- the music sounds like a hypnotist's office --  but the video quality is great. Watch.
Wow, what an entrance, huh? Gated, long winding drive to the mansion, dead plants on the porch. Well, it is winter but shouldn't they have replaced the dead plants. Carrie probably looked at them. My goodness, the closets? I wonder how many of the "rooms" Carrie took over for her clothes and shoes? Mike probably had to settle for one shelf to keep his puck.
I always check the bathrooms out. Did you notice the parlor bath's toilet paper was almost gone? And, the upstairs bath with the running water streaming into the sink? Made me wanna wee. The phony fireplace, too. It's Canada! Get some real wood from the forest out back. I also thought it was funny they have a kids' room with bunk beds. Maybe it was for visitors. The rec room was nifty, with the pool table where Carrie racked 'em. I could have pointed out other items in the house that struck my fancy but I want to see what you see. Let us know on WBKR's Facebook page.
The conclusion Carrie and Mike have too much money. I am told, though, that the house is reasonably priced to sell for that area of Canada.