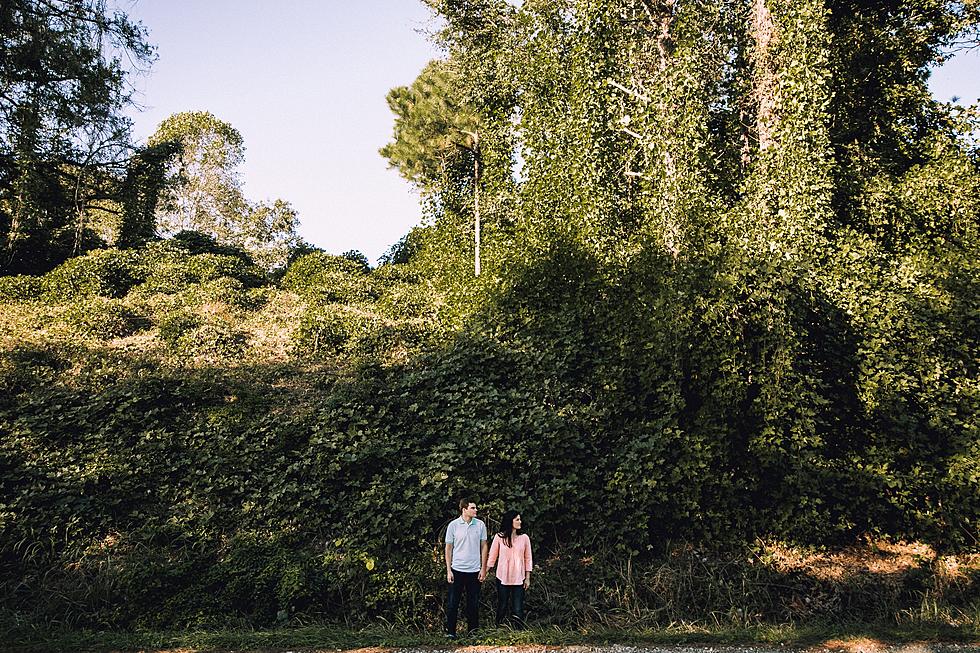 The Vine That Took Over The South; Kudzu in Alabama, Georgia and South Carolina
Photo by Emma Frances Logan on Unsplash
Driving down I-65 have you ever noticed the trees along the interstate covered in vines? The story behind this plant is pretty interesting. In fact, in some states, it is illegal to grow it on purpose.
So What is it?
This pest plant is called Kudzu.  Pronounced (Kud-zoo) It grows rapidly over anything in its path, including trees, as you can see in the photo.  Essentially "stealing" sunlight and causing the tree to die. When Kudzu has plenty of sunshine and water, it can grow up to a foot a day, quickly becoming dangerous to the ecosystem.  A part of the legume family, it can change the chemical makeup of the soil it inhabits by increasing nitrogen levels. This along with the sun-stealing, takes away the biodiversity necessary for a healthy patch of vegetation.
You can recognize Kudzu by its tri-tipped leaves. Often confused with poison ivy, but its stems are fuzzy so it can creep and twist taking over in no time. It also blooms pretty little flowers in summer and early fall that later grow pods to drop seeds. These seeds can last for several years until conditions are right to germinate.
Where Did it Come From?
Japan first brought Kudzu to America for the 1876 Centennial Exposition in Philadelphia and later at the Chicago World's Fair.  Folks planted it to grow along their patios and porches creating a natural cover for shade. Then, in the 1930s and 40s, the plant was marketed to farmers suffering in the Dust Bowl as a solution to the erosion control problem. People were encouraged and even paid to plant Kudzu, including rail workers who sowed seeds to stabilize railways. After that, it continued to spread especially in southern states like Alabama and South Carolina.
So, the next time you drive down the interstate and notice trees being smothered by huge green vines, you will know about this good plant gone bad!
LOOK: Here are the states where you are most likely to hit an animal
Hitting an animal while driving is a frightening experience, and this list ranks all 50 states in order of the likelihood of such incidents happening, in addition to providing tips on how to avoid them.