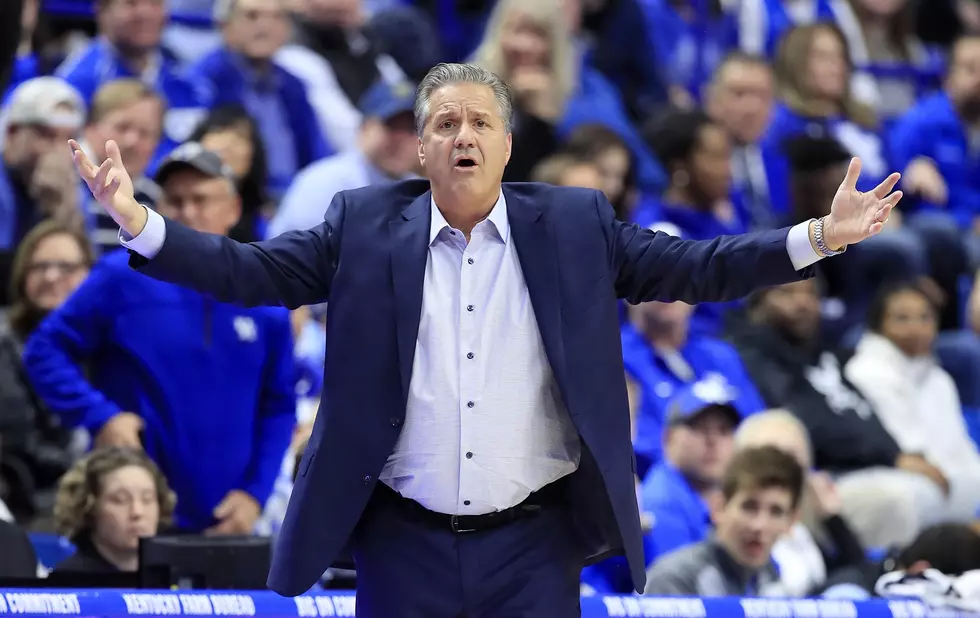 John Calipari Urging Fans to Fill Up Noticeably Empty Rupp Seats [VIDEO]
Andy Lyons/Getty Images
Say it ain't so. Empty seats in Rupp Arena...at a BASKETBALL GAME? Well, it IS so. And University of Kentucky head basketball coach John Calipari has been noticing.
"Within a couple hundred?"
Yeah, I'd say that is absolutely noticeable on a game night in Rupp Arena.
Of course, up to this point, the home games have been against mid-major opponents like Eastern Kentucky, Evansville (avert your eyes, UK fans), Utah Valley and Mount St. Mary's.
Maybe it shouldn't come as a huge surprise that students might be waiting for a bigger-name opponent to arrive like Georgia Tech and Louisville coming up in December, or conference foes who will begin showing up after the first of the year.
None of that matters, however, to Coach Calipari, a true ambassador for the university, its athletic department, and, certainly, the team.
So, he's taking his plea straight to the fans:
Kentucky's next opponent is the Lamar Cardinals, who ill face off against the 'Cats in Rupp Arena Sunday afternoon at 5PM.